2010 Year In Entertainment Review: January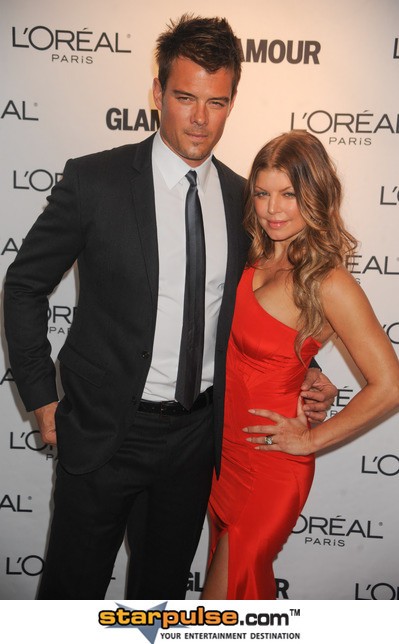 2010 was an incredible year in the world of showbiz, with the usual headline-grabbing antics, scandal, sleaze, celebrity births, star weddings, and bitter break-ups.
Here, WENN takes a look back at 2010...
 
January
 
Matthew McConaughey became the first new celebrity dad of 2010 when he and Camila Alves welcomed baby Vida into the world, but they weren't the only couple celebrating births. Mark Wahlberg and Will Ferrell experienced the joys of fatherhood all over again, while supermodel Claudia Schiffer and actress Monica Bellucci were bursting with excitement after announcing their pregnancies.
 
Love was certainly in the air - actor Josh Duhamel renewed his vows with Fergie, and British model Sophie Dahl became Mrs. Jamie Cullum. Russell Brand confirmed plans to wed Katy Perry, and Michael Buble got down on bended knee to propose to model Luisana Lopilato.
 
The same couldn't be said for Charlize Theron and Stuart Townsend - they called it quits after nine years together. A cancer-stricken Dennis Hopper filed for divorce from his wife, and sporting pair Chris Evert and Greg Norman finalized the dissolution of their 18-month marriage.
 
There were new troubles for embattled celebrity offspring - Farrah Fawcett and Ryan O'Neal's boy Redmond was jailed after another drugs bust, and the future was bleak for Michael Douglas' actor son Cameron, who prepared for a lengthy prison sentence after pleading guilty to drug trafficking charges.
 


Meanwhile, illusionist David Copperfield was cleared of rape allegations, and actor Rip Torn was arrested after he was found passed out on the floor of a Connecticut bank, clutching a gun. "Diff'rent Strokes" star Gary Coleman was arrested on allegations of domestic assault and then hospitalised following a number of seizures.
 
Bad health also struck Dexter's Michael C. Hall, who was diagnosed with Hodgkin's lymphoma, just as Andrew Lloyd Webber revealed he had overcome prostate cancer.
 
The music industry mourned the death of R&B legend Teddy Pendergrass when he lost his battle with colon cancer, while the literary world was hit hard with the passing of beloved author J.D. Salinger.
 
Awards season was in full swing and Beyonce, Kings of Leon and Taylor Swift ruled the 2010 Grammy Awards, while director James Cameron's "Avatar" collected top honours at the Golden Globes and the Critics' Choice Movie Awards.
 
In the TV world, Simon Cowell confirmed he was stepping down as an American Idol judge, Miley Cyrus announced she was turning her back on "Hannah Montana," and "Ugly Betty" got the axe from network executives.
 
Elsewhere, George Clooney led the Hope For Haiti Now telethon to raise funds for the Haitian victims of the 12 January earthquake, enlisting pals Jack Nicholson, Ben Affleck and Mel Gibson to man the phones as Madonna, Bono and Beyonce performed for charity. Clooney, Brad Pitt, Angelina Jolie, Sandra Bullock and Gisele Bundchen all led by example and donated huge sums to the relief efforts, and the telethon raised more than $57 million.
 
Jessica Biel and Emile Hirsch fronted another big charity drive when they joined a team of stars to climb Mount Kilimanjaro, drawing attention to Africa's chronic water shortage. They reached the Tanzanian peak for the Summit on the Summit: Kilimanjaro campaign on 12 January, six days after embarking on the challenge.