2010 Summer Movies Are Bad, But Past Years Have Been Worse (Video)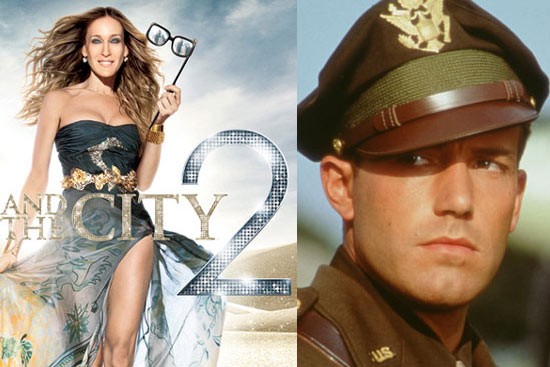 As usual, the lineup for summer movies this year was star-studded and full of sequels. However, most of them have been critically panned and - even worse - they are not racking up ticket sales. Still, there have been far worse summer selections.
In an interesting pattern, it seems every 9 years there is a "stinker" summer movie slate. In 2001, our summer selections looked like this: A Knight's Tale, Pearl Harbor, Scary Movie 2, Planet of the Apes, The Mummy Returns, Swordfish, Dr. Dolittle 2, Rush Hour 2, Tomb Raider, Jurassic Park III, and Captain Corelli's Mandolin. Yikes!
Go 9 years prior, to 1992, and you get this schlocky summer: Alien 3, Far & Away, Lethal Weapon 3, Basic Instinct, Death Becomes Her, Universal Soldier, and A League of Their Own - which was by far the best of the bunch.
Inception, Toy Story 3, Despicable Me, and Dinner for Schmucks can pull this summer up by its bootstraps. If you disagree, just remember it can always get worse: you could be watching Pearl Harbor.