2010 Midseason TV: New Shows & Returning Favorites

January and the coming months are full of returning TV favorites and a few new series worth checking out. The new season of "The Bachelor" premiered last night, "American Idol" arrives next week, and the last season of "Lost" kicks off in February. Check out our guide of what's what in the next few months:
REALITY TV
The Bachelor: On The Wings Of Love
Jan. 5 ABC
Pilot Jake Pavelka seeks his soulmate.
The Biggest Loser
Jan. 6 NBC
Season nine is a couple's season, and teams are made up of moms and daughters, husbands and wives, best friends and more. The shocker for the premiere episode will be the weigh in of the heaviest contestant the show has ever had.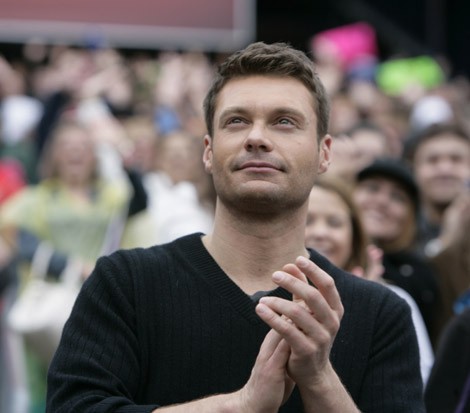 American Idol
Jan. 12 Fox
Paula Abdul
is out, and
Ellen Degeneres
is in this season.
Our Little Genius
Jan. 15 Fox
"Genius" will follow kids, ages 6 to 12, who answer increasingly difficult questions. The catch: Their parents can choose to walk away with the accumulated cash at any time.
Project Runway
Jan. 14 Lifetime.
Heidi & Tim are back in NYC after a so-so season six in Los Angeles.
Kitchen Nightmares
Jan. 29 Fox
Chef Gordon Ramsay hits the road, in each episode tackling a restaurant in crisis and exposing the stressful realities of trying to run a successful food business.
Undercover Boss
Feb. 7 CBS
This series follows high-level chief executives as they slip anonymously into the rank and file of their companies.
Survivor: Heroes Vs. Villains
Feb. 11 CBS
The ultimate heroes and villains from the past 19 seasons return for a brand-new season.
Celebrity Apprentice
March 14
Donald Trump has quite an interesting group of celebrities to deal with this season, including Darryl Starwberry and Sharon Osbourne.
The Marriage Ref
March 14 NBC
In Jerry Seinfeld's new primetime venture disputes between real-life couples are revealed, examined - and ultimately judged. Audiences will be able to look at these fights, analyze them and declare a winner.
DRAMA
Big Love
Jan. 10 HBO
Season four finds modern polygamist Bill Henrickson tackling problems outside his three-house suburban home.
Life Unexpected
Jan. 18 The CW
15-year-old foster kid Lux is granted temporary custody by her estranged biological parents.
24
Jan. 18 Fox
"Day 7" opens four years after season six with CTU dismantled and Jack Bauer on trial. Bauer's day takes an unexpected turn when former colleague Tony Almeida returns.
Human Target
Jan. 20 Fox
Based on the popular DC Comics comic book and graphic novel, the series centers on Christopher Chance, a unique private contractor/security expert/bodyguard hired to protect.
The Deep End
Jan. 21 ABC
Five eager and attractive law associates realize the law offices of Sterling are far more cutthroat than they could have ever imagined and they must fight for themselves and their clients to stay afloat in these shark infested waters.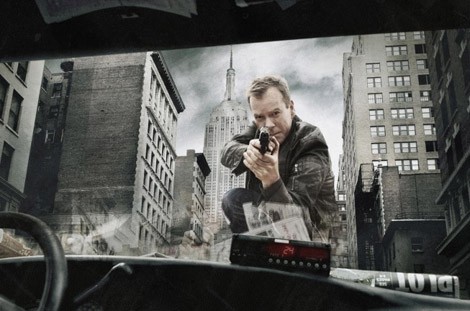 Caprica
Jan. 22 Syfy
Set 58 years before Battlestar Galactica, "Caprica" follows two rival families as they grow, compete, and thrive in the vibrant world of the peaceful 12 Colonies.
Damages
Jan. 25 FX
The series follows the turbulent lives of Patty Hewes, the nation's most revered and reviled high-stakes litigator and her bright, ambitious young protégé Ellen Parsons.
Secret Diary of a Call Girl
Jan. 25 Showtime
The series revolves around on the popular diary of the anonymous sex worker known only as Belle de Jour.
Lost
Feb. 2 ABC
The latest season of LOST definitely ended with a bang. Like, literally. A nuclear bang. That kaboom sets the stage for the final season.
Past Life
Feb. 11 Fox
This drama is about an unlikely pair of past-life detectives who investigate whether what is happening to you today is the result of who you were before.
Nurse Jackie
March 22 Showtime
A nurse struggles to find a balance between her frenetic job at a New York City hospital and personal dramas.
United States of Tara
March 22 Showtime
A woman copes with her dissociative identity disorder and raising a dysfunctional family.
COMEDY
The Life And Times Of Tim
Feb. 19 HBO
This animated series follows an everyday working guy from one scandalous crisis to the next.
Parenthood
March 1 NBC
Sarah Braverman, a financially strapped single mother, brings us into the fold of her parents and siblings who will make us laugh and cry, and on occasion, both at the same time.
Sons of Tucson
March 14 Fox
This comedy centers on three brothers who hire a charming, wayward schemer to stand in as their father when their real one goes to prison.