2010 Grammy Awards Fashion (Photos)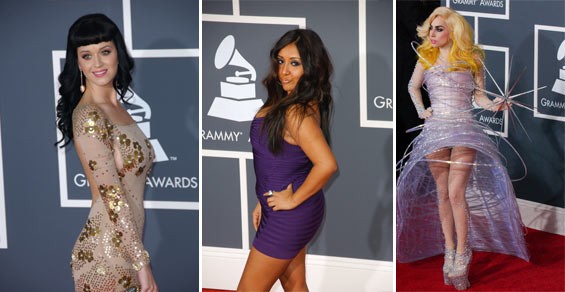 Gold and beige were hot colors at last night's
Grammy Awards
.
Beyonce
looked fantastic in a form-fitting Stephanie Rolland gown, while
Katy Perry
wore the same shade in a dress by Zac Posen, complete with gold flowers. Sexy "Tik Tok" pop star
Ke$ha
wore a flirty gold fringed dress.
Carrie Underwood
took the stage in a strapless gold gown but wore a white dress with an asymmetrical neckline on the red carpet.
Fergie
stood out in her electric blue and gold dress, which had a hint of Egyptian flare.
Taylor Swift
was one of our top picks of the night in a blue sparkly floor-length Kaufman Franco gown.
Now the bad.
"
Jersey Shore
" castmember Snooki channeled Violet Beauregarde from
Willy Wonka and the Chocolate Factory
with her tight-in-all-the-wrong places purple cocktail dress.
Ciara
's black bodsuit/dress ensemble was a bit over the top with too much lace and other distracting elements.
And then there's the weird.
You know those bite collars that keep dogs from licking their wounds? Well
Imogen Heap
looked like she was wearing one. And
Lady Gaga
made her usual "I'm A Freak" statement with a pale purple glittery hoop skirt dress and spiked scepter.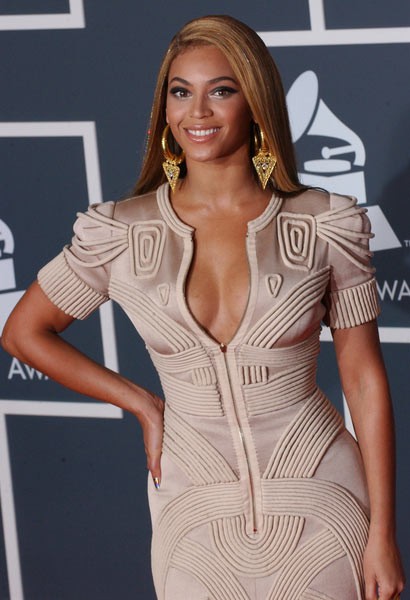 Image © PR Photos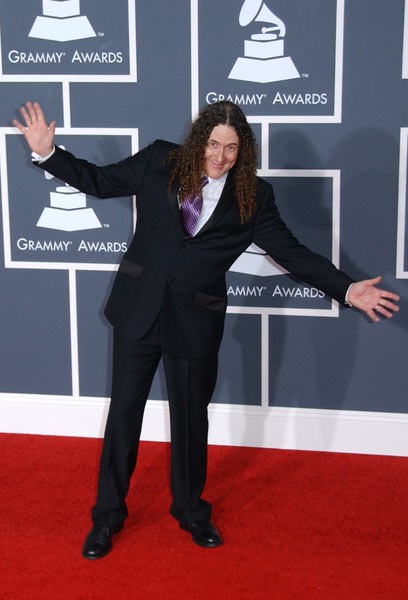 Image © PR Photos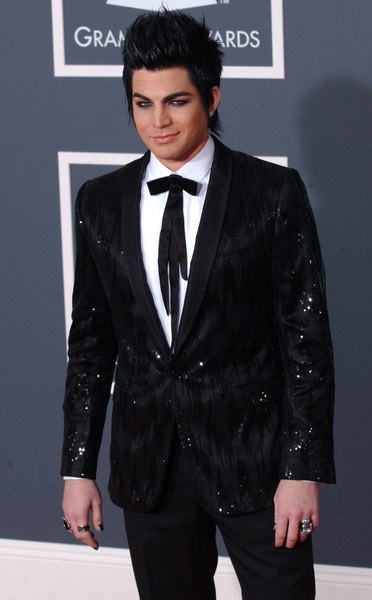 Image © PR Photos
Adrienne Lau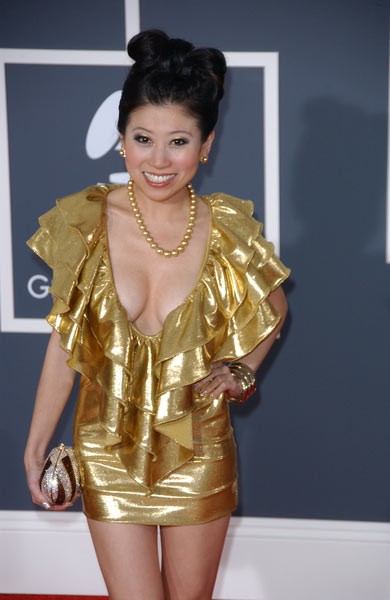 Image © PR Photos
- Click pic for next page -