2009's Music Festival Rundown

The music festival season is upon us! Line-ups, dates and venues are continuously being announced for this summer's crop of festivals. Here's the lowdown on some of the biggest American musical smorgasbords:
Warped Tour
Location:
U.S. and Canada
Dates:
June 26-August 23
Band Highlights:
Less Than Jake
,
NOFX
,
Forever the Sickest Kids
Celebrating it's 15th anniversary, the Vans Warped Tour is set to begin and end it's journey in California, conquering other locations in the U.S. and Canada in between. In the past few years, the Warped Tour seems to have shied away from big-name bands and swayed towards smaller, less mainstream ones.
In past years, Warped Tour offered tons of well-known bands such as
No Doubt
,
Weezer
,
Blink 182
,
The Misfits
,
The Used
,
My Chemical Romance
,
Billy Idol
, and
The Casualties
along with smaller bands. This year's line-up doesn't have much to show for itself. There are the usual classic Warped Tour bands such as NOFX,
Flogging Molly
, and
Bouncing Souls
and the newer bands such as Forever The Sickest Kids and 3OH!3 who have gained popularity. Finally, there are a slew of bands that seem to be under the radar and beyond our consciousness. What happened to the handful of bands we know and love instead of just a dash of them?
Of course, there are fans of those lesser-known bands. Several people enjoy sampling new bands and prefer less mainstream acts. In this case, Warped Tour would be the perfect choice. Let's not forget about the free stuff from the sponsors!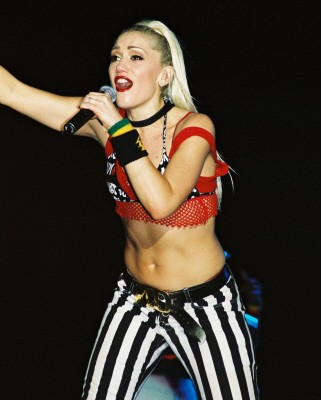 The Bamboozle
Location:
East Rutherford, NJ
Dates:
May 2 and May 3
Band Highlights:
No Doubt,
The Used
,
Fall Out Boy
The Bamboozle is fairly new to the music festival scene. According to Wikipedia, The Bamboozle's debut was in 2005 with My Chemical Romance,
Thrice
, and
The Starting Line
as headliners. Since then, hundreds of bands including
Muse
,
Linkin Park
, and
Taking Back Sunday
have played the two-day festival. The Bamboozle incorporates various types of music from punk to rap to alternative, with artists such as
H2O
,
Snoop Dogg
, and
Say Anything
, respectively.
Perhaps the biggest draw to this year's Bamboozle is the return of No Doubt. They will be headlining on May 3rd, the second day of the festival and most likely the kick-off of their upcoming tour. Other bands to look forward to seeing at this year's Bamboozle are
New Found Glory
,
Gwar
and
Third Eye Blind
.
Fans have the option of buying a ticket for one day, both days, or three days. The third day, called Hoodwink, takes place on May 1st and serves as a pre-festival party. Only a couple of bands (this year New Found Glory and
Badfish
have been chosen) play Hoodwink.
Lollapalooza
Location:
Chicago, IL
Dates:
August 7-9
Band Highlights:
Radiohead
,
Rage Against the Machine
,
Kanye West
,
Nine Inch Nails
Lollapalooza, Perry Farrell's creation, has been around for over a decade. Although there was a break between 1997 and 2003, Lollapalooza has been running every year since, with the exception of 2004's unfortunate cancellation.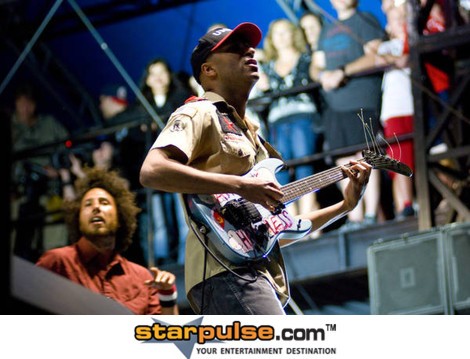 Lollapalooza incorporates music, art, and crafts. Legendary bands such as
Red Hot Chili Peppers
,
Metallica
, and
The Ramones
have played the festival over the years. In addition to the headliners listed above, the 2009 line-up includes
Wilco
,
Brand New
,
The Ting Tings
, and
Iron & Wine
among others.
Perry Farrell
will appear as a special guest DJ.
Similar to The Bamboozle, concert-goers can purchase single day tickets or a three day pass.
Other music festivals of honorable mention:
Coachella Valley Music and Arts Festival
Location:
Indio, CA
Dates:
April 17-19
Coachella is one of the most popular music festivals in the United States.
Madonna
, Prince,
Red Hot Chili Peppers
, and
Coldplay
are just some of the hundreds of artists who have graced the stages at Coachella in the past. In addition to music, Coachella offers light shows and sculptural art.
Although there was a rumor that
Britney Spears
would be a possible performer, she is not included in this year's official roster.
Paul McCartney
,
The Killers
, and
The Cure
are the headliners, each on a different day of the three-day long festival. Other artists who will grace the Coachella stages include Morrissey, Yeah Yeah Yeahs, and Amy Winehouse.
A three day pass or a single day ticket can be purchased to attend Coachella.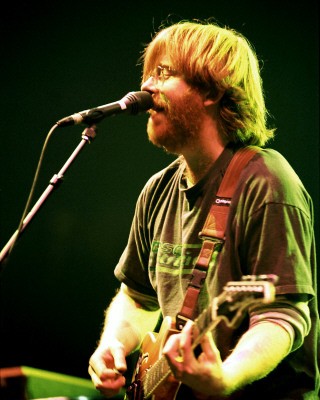 Bonnaroo
Location:
Manchester, TN
Dates:
June 11-14
Bonnaroo, like Coachella, is a music and arts festival. Comedians are also welcome at Bonnaroo. Mike Birbiglia and
Chris Rock
performed at last year's festival. As for musical performances,
Pearl Jam
,
Les Claypool
,
B.B. King
, and
Rilo Kiley
were amid the plentiful line-up. Last year's Bonnaroo also incorporated yoga classes for relaxation and a large fountain for relief from the heat.
This year, Bonnaroo hosts another eclectic line-up.
Bruce Springsteen
and the E Street Band,
Phish
,
Beastie Boys
,
Nine Inch Nails
,
Snoop Dogg
, and
Jenny Lewis
are among the musical acts performing at the four day festival.
Not only does Bonnaroo host live music, but also tons of other attractions as well. Bonnaroo Cinema shows movies 24 hours a day-and it's air conditioned too! A market to go shopping, art and theater classes, and a fire show are all activities that can be enjoyed at Bonnaroo. The yoga classes and fountain will be back this year too!
Tickets to Bonnaroo are only sold as a four day pass.
Story by
Sara Martone
Starpulse contributing writer