20 Years Later: New Kids On The Block

It's hard to imagine that it's been 20 years since I wore my
New Kids On The Block
t-shirt holding a pink and black pocket rocker, which was playing "Hanging Tough" of course, in one hand and a sign saying "I hart you Jordan! Merry me!" in the other. Yes, I spelled it that way I was five years old. Even back then I was able to "get on the floor and do the new kids dance" at the outdoor venue in Tinley Park for my very first concert to see the best boyband EVER!
For those who don't remember or weren't born yet, New Kids on the Block was one of the most popular boybands to hit the music scene. Little tidbit:
Joey McIntyre
didn't join the group until a little later when he replaced
Donnie Wahlberg's
brother
Mark
- who later went on to become known as "Marky Mark" before wowing film audiences with roles in films such as "
Boogie Nights
," "
The Italian Job
" and "
The Departed
."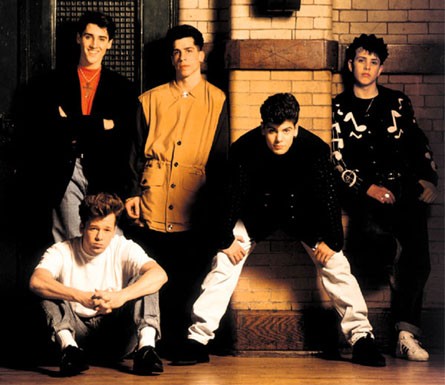 Their
self-titled debut album
didn't really sell at all. In 1988 they released their sophomore album
Hangin' Tough
, with the first single "Please Don't Go Girl." They even landed a great gig opening up for 80's teen sensation
Tiffany
; she the 80's equivalent of
Britney Spears
.
By 1990, New Kids on the Block became one of the most popular groups around. They followed up with their third album
Step by Step
, and their first single "Step by Step" hit No. 1 on the Hot 100 faster than you can squeal Joey McIntyre's name. Like
Hannah Montana
,
NSYNC
, Britney Spears and the
Backstreet Boys
, New Kids on the Block became a brand and were heavily merchandised. Many fans proudly owned a New Kids on the Block lunch box, sleeping bag, slippers, sheets, t-shirt, trading cards and posters.
Four years later, after changing their name to NKOTB, they released their first studio album since "Hangin' Tough" titled
Face the Music
. The album was a departure from their previous albums, and since the album sold poorly we're guessing the fans didn't enjoy the change. Realizing they were no longer teen icons or as popular as they once were, the boys decided to part ways.
It's been 20 years, and with massive rumors of a reunion we can't help but wonder what these guys have been up to:
Jonathan Knight
After New Kids split up, Jonathan left the entertainment business altogether and started a new career in real estate.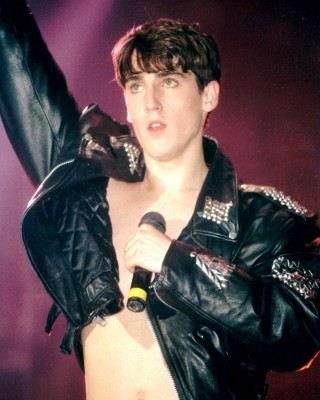 Jordan Knight
Unlike Jonathan, Jordan couldn't stay out of the entertainment business. In 1999, Knight released his
self-titled debut solo album
; it had minor success reaching gold status. Knight later hit the road with NSYNC on their concert tour. In 2004, he joined the cast of VH1's "
The Surreal Life
." In 2006, Knight released his sophomore album
Love Song
, which didn't seem to sell at all.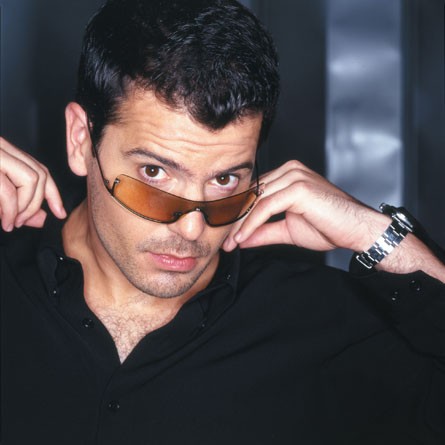 Joey McIntyre
Like Knight, McIntyre also released his debut solo album
Stay The Same
, scoring a top 10 hit with the title track. He went on to release four more albums:
Meet Joe Mac
, a live compilation album titled
One Too Many
, a pop album
8:09
and a standards album titled
Talk to Me
. Like Mark Wahlberg, McIntyre caught the acting bug and went on to become a regular on FOX's "
Boston Public
." He also hit the Broadway stage in "Wicked." In 2006, he joined the ever-popular ABC reality series "
Dancing With The Stars
" and also toured to support the series with other cast members. In 2007, McIntyre went back to acting and starred in an independent flick called "On Broadway."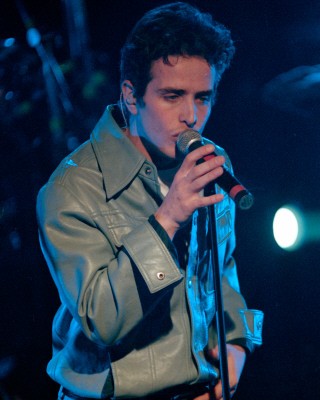 Danny Wood
Danny Wood didn't exactly stay away from the entertainment business, but he is no longer in front of the cameras. He works behind the scenes. After New Kids split, Wood formed a Boston-based record label where he produces other acts. Occasionally he'll perform with other artists, but he prefers to remain out of the spotlight. MTV started a series titled "Totally Boyband" where Wood was a member of a new group with former boyband members called Upper Street. He released Room Full of Smoke in 1999, Second Face in 2003 and Coming Home in 2007.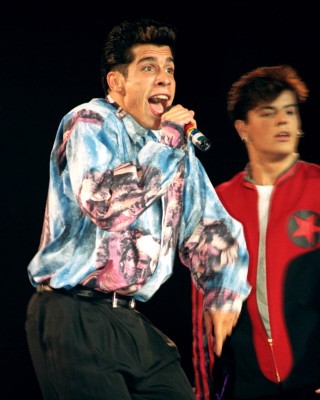 Donnie Wahlberg
Like brother Mark Wahlberg, Donnie became decided to jump-start an acting career. He appeared in "
Ransom
" in 1996, "
Southie
" in 1998 and was almost unrecognizable in 1999's "
The Sixth Sense
," "
Saw
" and in the critically acclaimed mini-series "
Band of Brothers
."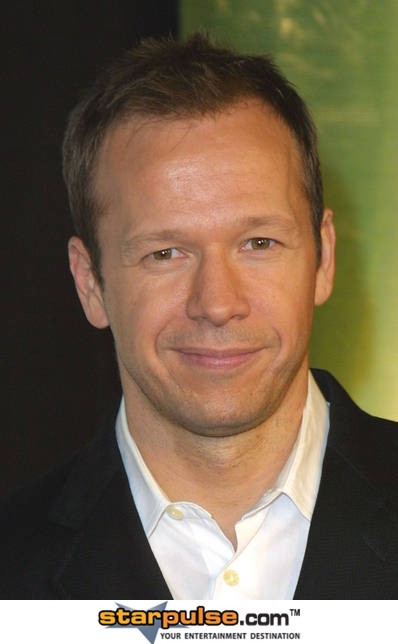 With rumors of a new album and tour, the 5-year-old teenybopper in me is getting super excited to await an official announcement. A reunion almost happened at the 1999 Video Music Awards when MTV tried to get them to perform. All five guys were on board for the reunion, but in the end, the performance never happened.
If the rumors turn out to be real this time, you bet I'll be willing to sell everything I own including my heart and soul to get another chance to wear a New Kids on the Block T-Shirt holding my pink and black pocket rocker in one hand and my "I Hart Jordan! Merry Me!" in the other.
Story by
Angie Rentmeester
Starpulse.com contributing writer