20 Celebrities With Pixie Cuts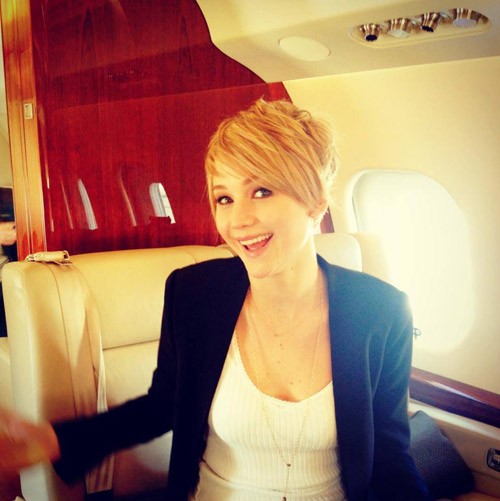 Celebrities spend hours in hair and make-up chairs and are used to switching up their looks for a new role or concert tour.
Those who are truly daring opt for the infamous pixie cut, made famous by Audrey Hepburn in the 1950s and model Twiggy in the 1960s. It's a classic look that some stars have tried, and failed, to pull off. Others have successfully made the transition from long hair to short.
Jennifer Lawrence is the latest star to chop off her locks. She posted a pic of her new look on Facebook, which was snapped on an airplane while she was on route to promote her upcoming film The Hunger Games: Catching Fire.
She admitted over-processing contributed to her decision to shorten her hair. She told Yahoo! "I don't know, I cut it earlier, and it was just kind of like [shoulder-length] and it grew to that awkward, gross length. I just kept putting it back in a bun, and I said, 'Well I don't want to do this,' so I just cut it off."
Check out 19 other celebs who have experimented with the style...