20 Best Songs Of 2013 (So Far)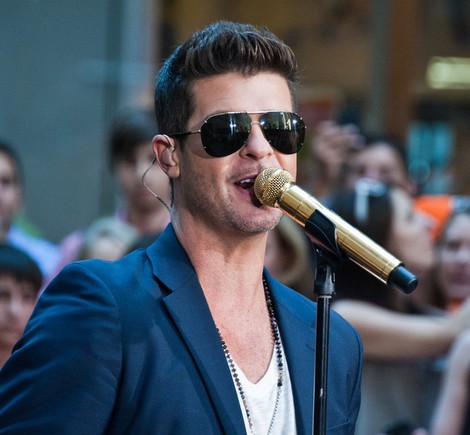 10) Bruno Mars - When I was Your Man
Soft on the ears and tailored to make the heart melt, Bruno is definitely rackin' up the ladies with this track.

9) Justin Timberlake - Suit & Tie
Written and produced by Timberlake, Timbaland, and J-Roc, with additional writing from James Fauntleroy, Jay Z, Terrence Stubbs, Johnny Wilson and Charles Still, it's no wonder why this song is still and will be for a while in heavy rotation.

8) Kendrick Lamar Feat. Jay-Z - Bitch Don't Kill My Vibe
This song was produced by Lamar's frequent collaborator, Mark "Sounwave" Spears of Top Dawg in-house production team Digi+Phonics. "Bitch, Don't Kill My Vibe" was released as the album's fourth single; two official remixes of the song exist with Jay-Z and Emeli Sandé.

7) Pink Feat. Nate Ruess - Just Give Me A Reason
One of Pink's best; the song was chosen as the third single from Pink's sixth studio album, The Truth About Love (2012). Prior to its release, the song charted in many regions due to strong digital sales.

6) Florida Georgia Line Feat. Nelly - Cruise (Remix)
We love it when two genres come together to make such a epic song! FGL and Nelly really get you in a mood to just cruuuise!

5) Justin Timberlake - Mirrors
This song was actually made in 2009 but Timberlake and co-writer J-Cole waited for the moment to drop it on us. We thank you Timberlake and Mr. Cole.

4) Miley Cyrus - We Can't Stop
Talk about a 360 degree change for the former Hanna Montana star. She's all grown-up and tworkin' her way to the top of the charts. You go girl!

3) Robin Thicke - Blurred Lines
When you have a track written by three all-stars - T.I., Pharrell & Mr. Thicke - you can't fight the feeling of wanting to press the repeat button over and over again.

2) Daft Punk Feat. Pharrell Williams - Get Lucky
Old-school funky beat, amazing hook, epic vocals, what more need we say... Oh yeah; buy the album!

1) Holy Grail - Jay-Z Feat. Justin Timberlake
Produced by The-Dream, Timbaland and Jerome "J-Roc" Harmon, with additional production from No ID and some samples from Nirvana's 1991 hit single "Smells Like Teen Spirit", all we can say is this track is on FIRE!!!

Now that you've been filled-in on 2013's top 20 songs so far, we would advise you to go seek out and listen to any track on this list that you may not have heard yet. Trust us, you will NOT be disappointed.