20 Best Songs Of 2013 (So Far)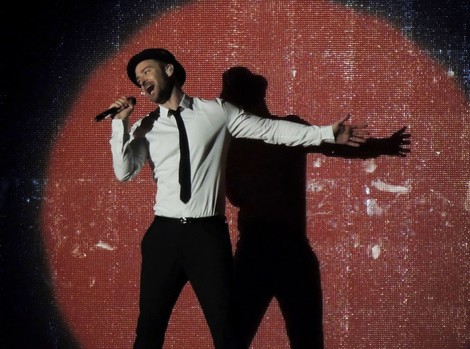 Here is a list of the 20 Best Songs of 2013 (So Far). We would like to say they are in chronological order but lets be honest; we'd be lying if we said that. This is a list of extremely mind blowing music that will surely get you in the mood for an epic box-social!;).

20) Dirty Laundry -Kelly Rowland
Co-written and produced by The Dream, this track is getting some serious reviews. Kelly speaks on the music business and the craziness that goes along with being in the industry.
19) Macklemore & Ryan Lewis Feat. Ryan Dalton - Cant Hold Us
Making its way to the top of the Billboard Hot 100 list, this track is going to get you pumped up and in the mood to call your people and party! The radio edit cuts out portions of the introduction, as well as the extended bridge section and an alternate beat during the last chorus, replacing them with an introduction from Dalton and a clapping beat - for those who were wondering.
18) Pitbull Feat. Christina Aguilera - Feel This Moment
Feel This Moment" received remarkable reviews from music critic. Some saying Aguilera's vocals and the sample used on the song were a great choice. The song is a commercial success, taking number one in Spain and reaching the top five in multiple countries including Austria, Canada and the UK.
17) Fallout Boy - My Songs Know What You Did In The Dark
This song serves as the band's 'comeback' single following their three-year hiatus and regrouping fortune group. The track and its music video were released in February, 2013 to confirm the official reformation of the band.

16) Rihanna Feat. Mikko - Stay
Stay garnered a positive response from music critics, who were indifferent about their opinions regarding the song, with most describing it as a powerful track.

15) Drake - 5 am in the Morning
This simplistic, yet heavy hitting track topped the charts all over the world. Produced by Mike Zombie, this song is sure to inspire anyone - even the haters.

16) Kanye West - Black Skinhead
Despite controversy from every angle, this song undeniably has a captivating beat that will have you bobbing your hairy head to.

15) Ace Hood Feat. Rick Ross & Future - Bugatti
Best known for his underground hip-hop music; Ace Hood definitely nailed it with this single. He effectively got everybody wanting a Bugatti.

14) Beyonce - Bow Down, I Been On
The single was posted along with a picture of Beyonce as a little girl in a room full of trophies with the words "BOW DOWN" in bold writing leading us to believe this could be the single cover.

13) Imagine Dragons - Radioactive
This critically acclaimed single got praised for the production, lyrics, and vocals, making it a highlight on the album. Due to heavy rotation on commercials and movie trailers, the song has reached number three on the US Billboard Hot 100 chart.

12) Demi Lovato - Heart Attack
Having sold over 215,000 units in its first week, "Heart Attack" currently holds the third-highest opening-week sales figure of 2013. Two words- absolutely amazing!

11) Paramore - Now
As the first single from their self-titled fourth album, Paramore, this song is getting more popular as time goes by.