'2 Guns' Wins Weekend Box Office, 'Smurfs 2' Opens Third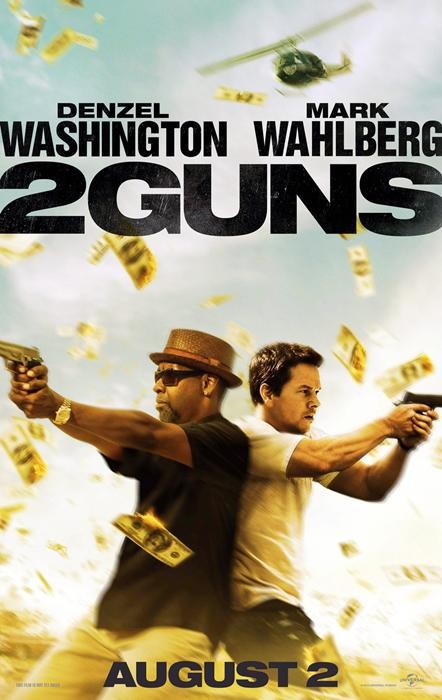 Denzel Washington and Mark Wahlberg's buddy-cop flick 2 Guns was tops at the box office this weekend.

The film's much-hyped topless scene from actress Paula Patton wasn't enough to bolster a big opening, and the film finished with a mediocre $27.4 million in ticket sales.

Last week's number-one X-Men prequel sequel The Wolverine, starring Hugh Jackman, falls to number two, adding another $21.7 million to its two week total -- still falling well short of its $120 million budget.

Perhaps all that It's the Wolverine film that X-men fans have been waiting for advertising alienated potential moviegoers.

Live action/animated sequel "The Smurfs 2" opened in third place to a weak $18.2 million for the third spot, making half of what the first film made in its July 31, 2011 opening. The film is expected to do well overseas, where the first film raked in $421 million -- 75% of its overall take. We smell another sequel.

Rounding out the top five were The Conjuring ($13m) and Despicable Me 2 ($10m).

Lindsay Lohan's new film, The Canyons opened on just one screen, but took in $15,200. By comparison, if the erotic thriller had opened on the average 3500 screens, the film would've made $55 million. Hypothetically, of course.