'2 Broke Girls' Actress Kat Dennings Is Dating A Mystery Man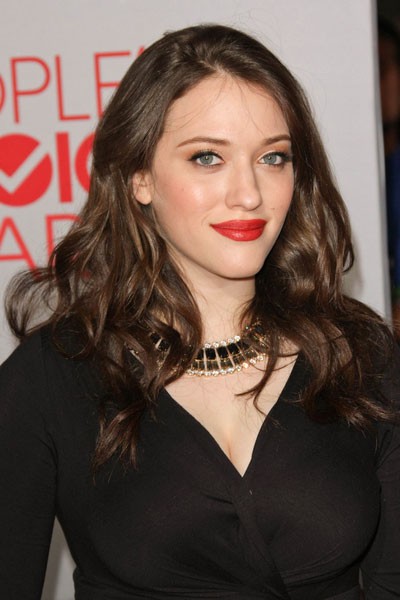 Kat Dennings revealed that she is dating after a Television Critics association presentation for her CBS show 2 Broke Girls. She may have been unprepared for a question about her love life, but she was unguarded and answered.
"I am dating somebody," she said.
By the time the follow up about who her new boyfriend is, Dennings got more mysterious. "I don't know."
It is somebody in the entertainment industry though. "He's in the business, yes."
Dating is an unusual subject for Dennings, she admitted. "I don't really go on dates. I'm not a traditional person really so I've sort of avoided that whole thing."
She would describe the type of man she likes to date. "You know what's really impressive to me? I'm impressed when someone's a gentleman. It's just impressive and with everything that's going on and stuff, I find it really cool when someone's chivalrous. It doesn't have to be obnoxious. I hate when it's too much but just a little bit here and there is very sweet. It's nice."
Rumors have swirled recently that Dennings is dating her co-star Nick Zano as they were recently spotted holding hands and cuddling at a Los Angeles Lakers game at the Staples Center.
See Kat Dennings on 2 Broke Girls, Monday nights on CBS.
Related: See 2012 People's Choice Awards Fashion with Kat Dennings and more…