1951-2014: A Movie Tribute To Robin Williams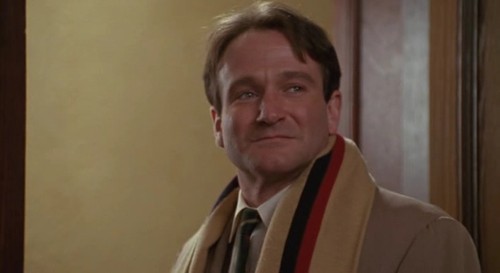 Robin Williams' sudden death has shocked the world of fans that loved him.  As both a constant comedian and deeply dramatic performer, Williams built a long career of amazing performances that lingered long after the credits rolled.  From English nannies ("Mrs. Doubtfire" dear!) to wise psychology doctors (his Oscar winning work in "Good Will Hunting") to even Russians looking to defect (see the hidden gem "Moscow on the Hudson") Williams provided moviegoers with a lot of laughs and a ton of heart.  So in tribute to the work of Robin Williams I present five of my favorite films that come right to mind when I remember the funnyman.  Five flicks that showcase the various sides of a man who had both depth and humor that entertained us and made us think.  In tribute to his many stellar performances here are my Top Five Robin Williams films.
1. "Dead Poets Society" - 1989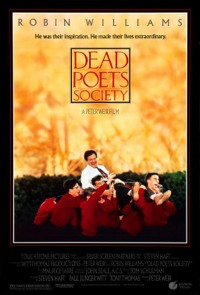 Sure, "Dead Poets Society" had an amazing director in Australian helmer Peter Weir.  Sure, there were fine performances by young up and comers like Robert Sean Leonard, Josh Charles and Ethan Hawke.  And sure, the film features a touching tale of passion through poetry and about carpe diem.  But none of it would have been possible without the subtle, layered and wonderfully delicate work by Williams as inspirational and unconventional English teacher John Keating - O captain, my captain.
2. "The World According to Garp" - 1982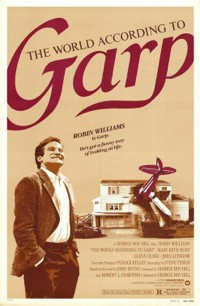 As the Garp of the title, not only does a very young Williams have to survive growing up, sexuality and infidelity, but also a mother who is a little too involved (the wonderful Oscar nominated Glenn Close) and a friend who is an ex-football player turned transsexual (the scene stealing John Lithgow also nominated) – not a typical life for sure.  But it's the world according to T.S. Garp and Williams makes it worthwhile.
3. "Good Morning Vietnam" - 1987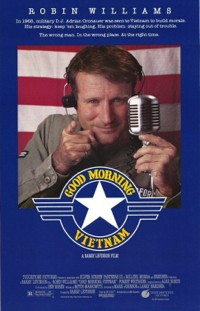 With equal parts laugh out loud humor and touching drama, Williams was born to play controversial real-life Armed Forces Radio DJ Adrian Cronauer.  Not only does the part require a ton of quit witted ad-libbing on the part of the notoriously fast funnyman (who delivers handsomely!), but also there's just a pinch of pathos around the subject of war that shows the serious side of Williams.  All under the sharp eye of Director Barry Levinson, with a cast of early heavy hitters (Forest Whitaker, Bruno Kirby, Robert Wuhl), a plethora of quotable lines ("this will not look good on a resume!") and featuring some of the best damn music you'll ever hear, "Good Morning Vietnam" is Williams and company at their very best.
4. "The Fisher King" - 1991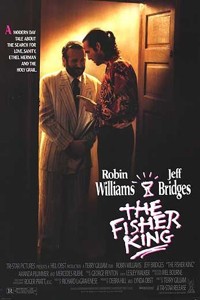 A personal favorite of mine, Robin Williams turn as the deluded Perry in Terry Gilliam's "The Fisher King" could easily be overlooked as over the top and wacky – look again.  So effective is William's in denial street man that even the most amusing bits have a sting of dramatic punch.  Not to mention that the work between him and equally poignant Amanda Plummer are some of the most romantic scenes in cinema history.  (Or at least for two characters in love who both need serious psychological help!)  There's a wondrous whimsy about everything Perry does and it inspires.  It inspires Jeff Bridges sullen Jack Lucas, it inspires Plummer's unassuming Lydia and ultimately it inspires us.
5.  "World's Greatest Dad" - 2009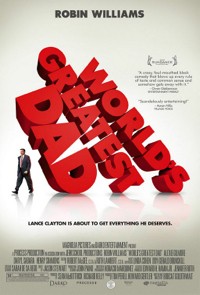 Totally overlooked due to the controversial subject matter, "World's Greatest Dad" for my money is right up there with the best of Robin Williams.  So real, so raw and so biting is the work of Williams under the umbrella of actor turned writer/director Bobcat Goldthwait that it's way too pure and powerful to ignore.  And even in the face of taking on such tough subjects, Williams turns in a performance filled with layered emotion that moves us even in the face of the sick and twisted.  What makes a great dad – one who actually gives a sh!t.
RIP O captain,  my captain.