1944-2012: A Tribute To Tony Scott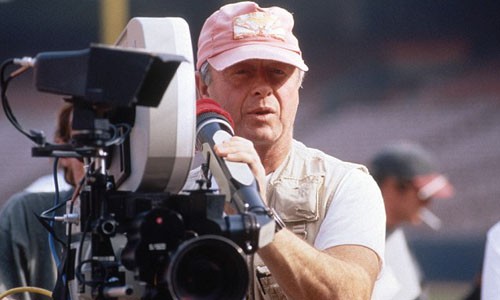 The film world has lost one of its greatest visual artists.  Director and filmmaker Tony Scott, brother of Ridley Scott, was tragically found dead after jumping from a Los Angeles County Bridge.  It's a truly sad end to the life of one of cinema's most amazing master craftsman.  The 68-year-old filmmaker was responsible for some of the most iconic, stylistic, gritty and highly memorable work to ever grace the silver screen.  And while he may not have received the same respect and accolades as brother Ridley, Tony's work will live on as a reminder of what one can achieve with a passion for film and filmmaking.  We're paying tribute to the work of Tony Scott with a look back at the best he had to offer - the work that even the most hardened of his critics would have to concede are films not to be ignored.  So in memory of one of Hollywood's biggest movie helmers, here are my Top Five Tony Scott films.
1. "Crimson Tide" - 1995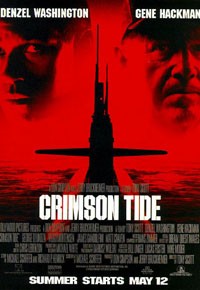 By far one of the best looking and best acted of all the Tony Scott films, "Crimson Tide" took the summer action yarn and elevated it to smart status.  Yes, all the Scott style bells and whistles are present on this submarine in chaos flick, but also ever present are some awesome script additions courtesy of scribe Quentin Tarantino and a supporting cast that includes the likes of James Gandolfini and an early Viggo Mortensen.  But what really makes this one shine are the performances by leads Gene Hackman and Denzel Washington at their best.  Under the ample direction of Scott, both men rise to the challenge and provide more sparks and fireworks then any gun or cannon on board – "Crimson Tide" kept the focus on what mattered most.   
2. "True Romance" - 1993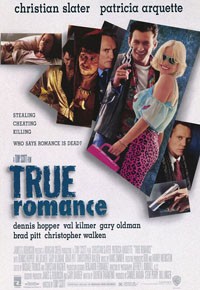 Again, Scott was smart enough to know not to mess with perfection and in working with a script from Quentin Tarantino, he knew he had a hit.  What made Scott even more clever was to not only to not change a word of "True Romance," but to fill the dialogue driven flick with more talent then a Robert Altman picture.  The end result had more cool quotes ("Don't give me the finger, I'll f#cking have you killed!"), more off beat performances (only Gary Oldman could pull off a character like Drexl!), more memorable scenes (Christopher Walken and Dennis Hopper scene – does it get any better?!), more classic images ("Perfect Stranger's" Bronson Pinchot...covered in cocaine?!) and more action, lust and romance then anyone could have imagined.  The romantic pairing of Scott's visual prowess and Tarantino's flair for the written extreme showed that when one stays true to a good script everything else is merely foreplay. 
3. "Revenge" (Director's Cut) - 2007 (original 1990)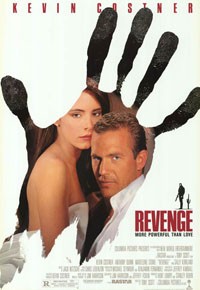 I'm certainly not knocking the original 1990 theatrical cut of "Revenge," which was in no means a flawed film.  But the 2007 Director's Cut really showed what a craftsman of the 'man out for vengeance' genre Scott truly was.  Enhancing the already startling sensual tension between leads Kevin Costner and Madeleine Stowe, the viciousness of the violent aspects of the act of revenge and enhancing the films' overall journey, Scott proved that the brilliance of "Revenge" was no fluke.  Better with age, "Revenge" and its director got a little more well deserved payback.    
4. "Top Gun" - 1986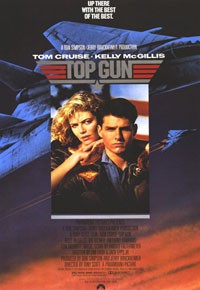 It would be hard to make any best of Tony Scott list without bringing up the iconic and undeniable game-changing prowess of "Top Gun."  A combination of killer music, movie muscle and mega producers Simpson/Bruckheimer at their peak, the images, sounds and style of the Gun became the things of legend.  Call signs became the norm (Maverick, Goose, Slider…and Iceman!), Kelly McGillis was the new lust de jour and Tom Cruise officially became the biggest male box office draw.  But for all its getting below the hard deck, all its flyby stunts, all those dog fighting skills and yes, its need for speed, it was the films' man of style Scott that was Top Gun's true wingman.  
5. "The Last Boy Scout" - 1991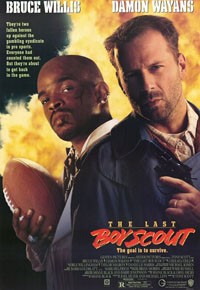 Another case of taking a meaty main course document, in this case the fantastic script by "Lethal Weapon" scribe Shane Black, and simply adding the visual trimmings.  The originality of making lead man Bruce Willis a shunned and shamed private detective and partner Damon Wayans a drug addled former football player is only eclipsed by the sass and class of inspired bad guy Taylor Negron as the slimy Milo.  Add to all that some twists, turns and terrific signature Black one-liners ("We're getting beat up by the inventor of scrabble!") and you've got another case of a script to screen film that is - except for the tasty visuals -wisely Scott free.  
RIP Tony – your memorable films will live on.