19 Of Our Favorite 'Real Housewives' In Bikinis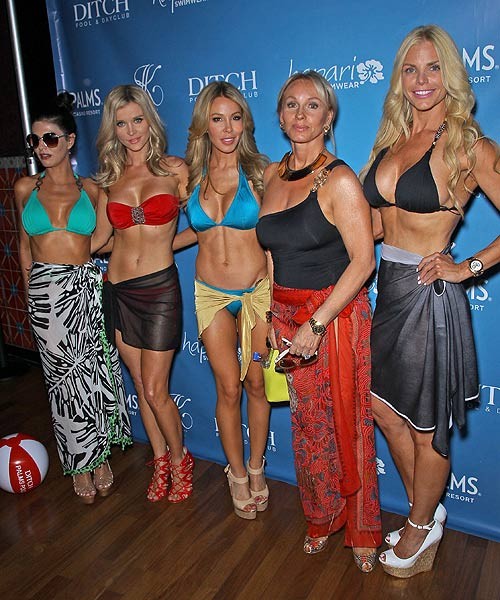 On March 21, 2006 we were all introduced to The Real Housewives of Orange County: Kimberly Bryant, Jo De La Rosa, Vicki Gunvalson, Jeana Keough and Lauri Waring -- five women living in an upscale gated community in OC whose lives were followed for the sake of entertainment.

Two years after the debut of the series, Bravo cashed in by adding another branch of the series, The Real Housewives of New York City, which made a star of series regular Bethenny Frankel, a former natural foods chef who has since gone on to release numerous best-selling books, create a cocktail company (which she then sold for $100 million), star in spinoff "Bethenny Getting Married?" (later retitled "Bethenny Ever After") and launch her own TV talk show, "Bethenny".

Shortly after New York City premiered, Bravo launched The Real Housewives of Atlanta, followed by The Real Housewives of New Jersey, The Real Housewives of Beverly Hills and The Real Housewives of Miami (The Real Housewives of D.C. debuted in August 2010, however the show only lasted one season).
The "Real Housewives" series, inspired by ABC's Desperate Housewives, has made household names of the likes of Frankel, Kelly Bensimon, Gretchen Rossi, NeNe Leakes, Kim Zolciak, Teresa Guidice, Lisa Vanderpump and Joanna Krupa.

The average age of the 60-plus women on the series is 42, and given that it's TV, many of them look fantastic for their age.
Here are our 19 favorites -- in bikinis...