18 Favorite Cameos And Small Movie Parts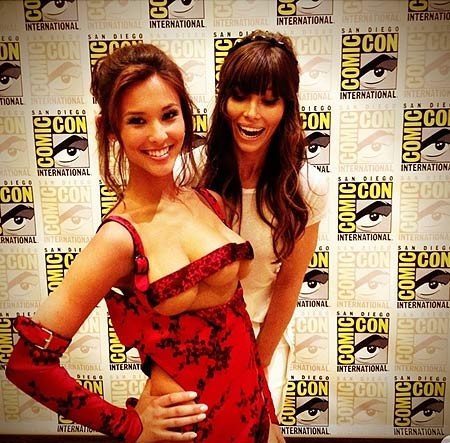 The latest movie remake 'Total Recall' hit theatres yesterday starring Colin Farrell, Kate Beckinsale and Jessica Biel. We all remember the original with Arnold Schwarzenegger, Rachel Ticontin, Sharon Stone, and of course the three breasted hooker? There are certain quirky moments in films that we best remember them for and the producers of the Recall remake took note by including the three breasted entrepreneur.
So, in honor of Total Recall's three breasted women, we thought we'd give you a couple of our favorite small movie parts and cameos. Let us know what would have made your list. Enjoy!