15 Must See Music Videos of 2014
6) Jennifer Lopez featuring French Montana, "I Luh Ya Papi"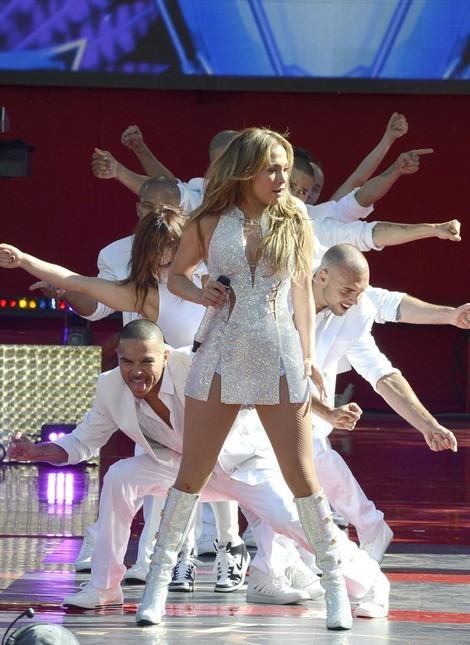 Jennifer Lopez hasn't exactly had her best year in regards to musical success; AKA was a bomb for the 45-year old who looks hotter than ever.  That said J. Lo's single "I Luh Ya Papi" does something undeniably clever.  Rather than objectifying women (despite the fact she references her own pulchritude), the video for "I Luh Ya Papi" objectifies men physically.  
7) Chainsmokers, "#SELFIE"
"#SELFIE" is nothing short of one-of-a-kind.  Honestly, that's the best way to characterize the electro smash.  Ridiculous, yet an honest representation of today's obsession with social networking, specifically sharing EVERYTHING, "#SELFIE" is easily a must-see music video from 2K14.
8) Katy Perry featuring Juicy J, "Dark Horse"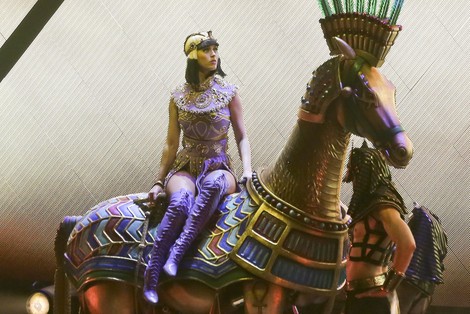 When Katy Perry does a music video, it's always big! The video for Prism's first single "Roar" lived up to the enormity that was the monstrous single. "Dark Horse" definitely doesn't fall short in the least, superseding "Roar." Katy Perry as Cleopatra, Egyptian pyramids, blue people, and wild and colorful costumes? How do you top that? Well, the stripper poles, Juicy J, and dog running on its hind legs just might. 
9) Ariana Grande featuring Iggy Azalea, "Problem"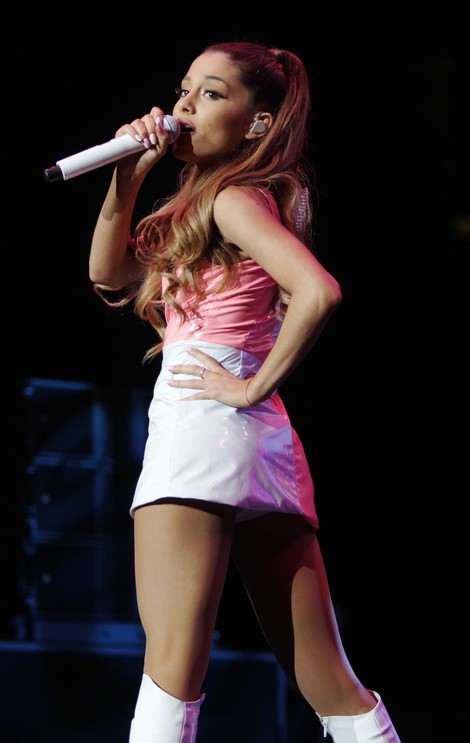 The video for "Problem" just further confirms why it ranks among the year's most memorable and catchy singles.  Dancers, ample visual effects, and Big Sean ("one less problem without ya") seal the deal.  Of course, it was all made possible by those seriously sick pipes of Ariana Grande, who kills the track itself.
10) Sia, "Chandelier"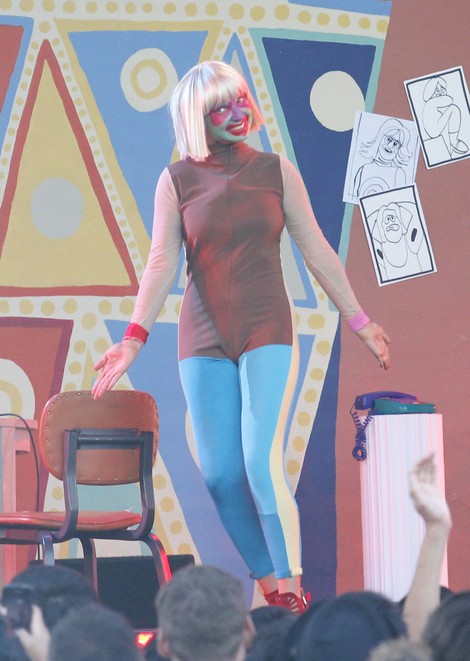 Sia gets the honors of having one of the more interesting videos on the list.  While dancer Maddie Ziegler never actually 'swings from the chandelier' as Sia suggests on the chorus, her twirling simulates it.  Another neat moment is during the pre-chorus, where Ziegler is in sync with the numeric lyrics: "1 2 3, 1 2 3, drink…" Definitely a must-see!