15 Memorable Music Scenes On Film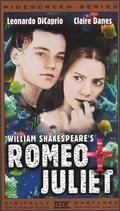 As a film junkie and music geek I always look forward to seeing what songs directors will put in certain scenes to create the right mood. Finding the perfect song isn't always easy. The song has to fit that key moment or it could ruin the movie.
Following is a list of songs that have really made a movie scene stand out. I'm sure you will notice two things about me: I love chick flicks and 80's movies. This wasn't an easy task. I found over 50 songs and cut the list down to 15 with a few honorable mentions.
15) "Kissing You" by
Des'Ree
from the movie "
Romeo + Juliet
" (1996)
Actors and theatre professionals everywhere continually recreate the infamous scene where Romeo and Juliet first meet in the most tragic love story ever written. Des'Ree's beautiful ballad captures the moment and essence when these two love struck characters first come together.
Leonardo DiCaprio
and
Claire Danes
bring a new spin to the Shakespeare classic tale.
-
See it on YouTube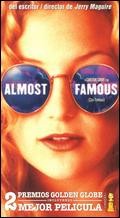 14) "Tiny Dancer" by
Elton John
from the movie "
Almost Famous
" (2000)
This is my favorite scene from the movie. Every time I watch it I can't help but sing along. This scene is great because at this point in the movie tensions are running high between the band members and the roadies, but the tension starts to fade a little when they all began to sing.
-
See it on YouTube
13) "Unchained Melody" by
The Righteous Brothers
from the movie "
Ghost
" (1990)
Who knew pottery was this great?
Demi Moore
and
Patrick Swayze
share this memorable scene with one of the most romantic love songs to date. Many people have tried to reenact this scene but fail in comparison with the original. This movie still makes me cry whenever I watch it, and it is easily one of my favorite chick flicks. After
The Notebook
, of course.
-
See it on YouTube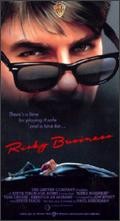 12) "Old Time Rock & Roll" by
Bob Seger & The Silver Bullet Band
from the movie "
Risky Business
" (1983)
Remember the good old days when
Tom Cruise
wasn't crazy? When Cruise went on
Oprah
and started jumping on his coach it wasn't his first time doing that. Twenty years ago, dressed in nothing but his tighty-whities, socks, and a shirt, he lip-synched to this song in his parent's living room. This scene became so popular that men everywhere recreated it.
-
See it on YouTube
11) "Time Of Your Life" by Jennifer Warnes and Bill Medley from the movie "
Dirty Dancing
" (1987)
This song helped create the most unforgettable moment in the movie with
Patrick Swayze
and
Jennifer Gray
. I've tried a few times to do their dance, mainly the part where he picks her up, but sadly after falling a few times, okay 20, I gave up. This scene is the reason why I keep watching "Dirty Dancing" over and over again.
-
See it on YouTube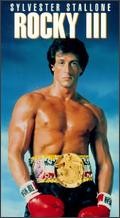 10) "Eye Of The Tiger" by
Survivor
from the movie "
Rocky III
" (1982)
Already humming the music? This song is what Rocky was training to while he was preparing to fight
Mr. T.
in a boxing match. Thanks to this movie, whenever I hear "Eye Of The Tiger" I always get pumped up to work out; however, I'm staying away from running up all those stairs.
-
See it on YouTube

9) "Can't Take My Eyes Off Of You" from the movie "
10 Things I Hate About You
" (1999)
I love this scene. Who wouldn't want
Heath Ledger
to sing to them? This is where Patrick steps out onto the bleachers, microphone in hand, and decides to give Kat a grand gesture that most woman would love to experience. He even hires the marching band to play the music on the field where she's at soccer practice, while he sings to her from a distance. He does this while avoiding the school's security guards.
-
See it on YouTube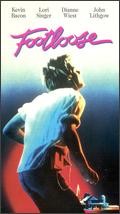 8) "Footloose" by
Kenny Loggins
from the movie "
Footloose
" (1984)
"Let's Dance!" those famous words from
Kevin Bacon
are what kicked off the big dance number in the movie. It could be considered a pivotal scene because people were not allowed to dance in the small town of Beaumont. What I found a little odd and funny was that for a town where people couldn't dance, the second the music turned on they were suddenly able to moonwalk and do back flips.
-
See it on YouTube
7) "Johnny B. Goode" by
Chuck Berry
from the movie "
Back To The Future
" (1985)
Who didn't have a crush on Marty McFly? I sure did. I love the scene where Marty goes to his future parents' high school prom and starts singing this song and rocks out on the guitar. The crowd's reaction is priceless.
-
See it on YouTube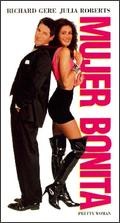 6) "Pretty Woman" by
Roy Orbison
from the movie "
Pretty Woman
" (1990)
Thanks to this movie I've always wanted to walk down Rodeo Drive singing "Pretty Woman" and maybe "accidentally" spit my gum out on some woman's dress. This is the part where Vivian is trying on all her new clothes after some stuck-up woman told her to leave her store. I wouldn't mind having an "obscene amount of money" to spend on clothes.
-
See it on YouTube
5) "Tequila" by
The Champs
from the movie "
Pee Wee's Big Adventure
" (1985)
The highlight of this movie is when Pee Wee gets a little rowdy in a biker bar and dances, in those white shoes, on the top of the bar singing along to this song. I couldn't get the images of the little dance he was doing out of my head for days. People still do his dance whenever "Tequila" comes on; I know I have.
-See it on YouTube
4) "In Your Eyes" by
Peter Gabriel
from the movie "
Say Anything
" (1989)
This
John Cusack
movie became a cult classic and is on my list of my all-time favorite movies. Lloyd goes after the woman he loves and shows her how he feels about her. Talk about a grand gesture: he stands outside her house holding up a heavy boom box while playing this famous Peter Gabriel song. Now this is something I would hope a man would do for me.
-
See it on YouTube

3) "Twist & Shout" the
Beatle's
version from the movie "
Ferris Bueller's Day Off
" (1986)
Bueller? Bueller? This is easily one of the best scenes in movie history, and I love that it was shot in my hometown of Chicago. Bueller's magical personality shows through when he hops on a float in the middle of a parade in downtown Chicago and lip-synchs to the Beatle's version of the hit song "Twist & Shout." This performance made me love Ferris even more.
-
See it on YouTube
2) "Try A Little Tenderness" by
Otis Redding
from the movie "
Pretty In Pink
" (1986)
This is my personal favorite scene, and it made me wish I had a best friend like Duckie. Duckie is secretly in love with his best friend Andie, who is in love with another guy. To show how he cares about her, Duckie runs into the store dancing and singing along to the Otis Redding hit song. Duckie didn't get the girl in the end, but he definitely captured my heart.
-
See it on YouTube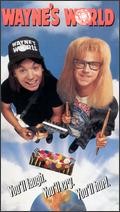 1) "Bohemian Rhapsody" by
Queen
from the movie "
Wayne's World
" (1992)
I think this is one of the most unforgettable scenes in the history of filmmaking; I would hope that it's number-one on everyone's list. Wayne, Garth and their buddies are joy riding in their car and decide to listen to some tunes. When Queen comes on, they begin to sing along and bob their heads. After seeing this movie, many would recreate it the same way Wayne and Garth did.
-
See it on YouTube
Honorable mentions:
"Afternoon Delight" from the movie
Anchorman
(2004)
"Girl You'll Be A Woman Soon" by
Urge Overkill
from the movie "
Pulp Fiction
" (1994)
"If You Were Here" by
The Thompson Twins
from the movie "
Sixteen Candles
" (1984)
"Don't You Forget About Me" by
Simple Minds
from the movie "
The Breakfast Club
" (1985)
"Stand By Me" by
Ben E. King
from the movie "
Stand By Me
" (1986)
"I Say A Little Prayer For You" from the movie "
My Best Friend's Wedding
" (1997)
"Miss Misery" by
Elliott Smith
from the movie "
Good Will Hunting
" (1997)
Story by
Angie Rentmeester
Starpulse.com contributing writer