15 Greatest Songs By Metallica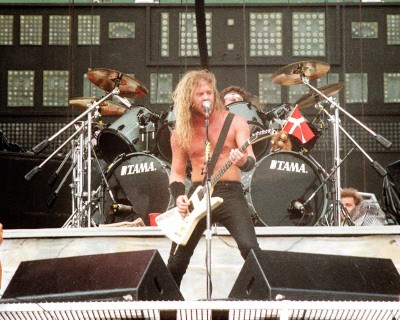 Metallica is a heavy metal band to last through the ages, but they are mostly known for their older music.  Here, we will celebrate all of it -- the best of the best, even through an era where their hardcore fans abandoned them.  In the defense of the fans, the band cut their hair and totally deserved it! 
These songs, my friends, are the best that Metallica had to offer -- even including some songs after the "Black" album!
1.  "Jump In The Fire"
Metallica was hard hitting with their album "Kill 'Em All".  The entire album thrashes and is worth a listen.  This is vintage heavy metal, folks, and it doesn't get much better than this.