15 Essential Albums Of 2010

I've been picking "Best Of" albums for ten years now, and while I'm keenly aware of how subjective the process is, there are a couple of essential rules that must be followed—rules like: Do I think this album will be worthy in a few years? In 2004, my top 3 albums were Absolution by Muse, A Grand Don't Come for Free by The Streets, and The Grey Album, that now legendary mashup of Jay-Z/Beatles songs by Danger Mouse. I'd say I hit the jackpot with that trio. Invariably, there will always be albums that won't hold up; like organic material this is unavoidable. But if I think about 2010 in general and an album immediately comes to mind, I've got to consider that too. In 2004, The Strokes' Room on Fire also made my top list, and while I don't exactly see anyone calling it a masterpiece these days, it at least holds up as a revelant album that year because it did so much to color that year sonically, let alone the number of soundalike bands they spawned off. So without further ado, the essentials (and the crayons) of 2010: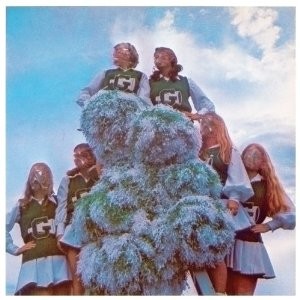 15. Sleigh Bells – Treats
in a pure sense, Treats is a hard record to listen to. It's way overly-compressed, the 808s want blare you into submission and the sonics are mastered so extreme that the industry term 'peaks and valleys' don't exist. Peaks and valleys? How about 'loud and more intense'? It's almost as if Brooklynites Alexis Krauss and Derek Miller are daring you to like their album, like they're saying, Yeah, we know it's good, but what do YOU think? Are you with us or are you a loser? The album feels slightly confrontational in this regard, but as a vocalist Krauss is decidedly more inviting than someone like, say, Robyn, and it's that clash that makes Treats a unique outing. Forget the singles; try "Rachel"—it perfectly illustrates the conflict between bombastic noise and pretty girl whispers that defines this record.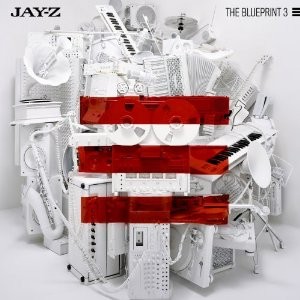 14. Jay-Z – The Blueprint 3
I can't believe The Blueprint 3 isn't on anyone's best-of lists. I thought about putting Arcade Fire here, or The National, or Beach House(!), but really, this would just be a slap in Jigga's face (and really, I'm not a fan of slapping Jigga in the face). Not only did he give us the best single of 2010 (dare I mention "Empire State of Mind" -- it was the best single), he also gave us his best album since The Black Album, or as we like to call, the Jordan's First Retirement. Come to think of it, 2010 had been real blasé until the last couple of months. Clubs were play 30 minutes of Jay's new Print because there was little else out by way of hot hip hop. Sure, Drake was around . . . somewhere . . . but Lil' Wayne fell off and T.I. was busy being T.I. That's either a high sign of respect or a telling sign of the landscape when DJs have nothing else to play but your album. Now don't get me wrong, I would never award a best-of album on default. And yes, we could sit here and argue that Arcade Fire made a better, more cerebral album. But I mean, DJs were playing HALF THE RECORD IN CLUBS. Doesn't that have to count for something? Yes, it does.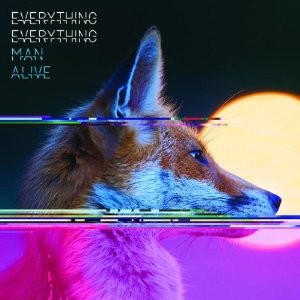 13. Everything Everything – Man Alive
Some bands never make it out of England, and some bands, when they do, only make it into the iPods of a few highly-attuned snobs who make it a habit to get their hands on everything possible. Everything Everything are probably one of those bands. It doesn't help that frontman Jonathan Higgs is the type of singer who'd get laughed out the room in front of a panel of American Idol judges with his quirky habit of shifting in and out of his absurdly awful falsetto. But his band is sneaky gifted, and as a lyricist there are few in the game who paint better pictures for stories than him. On the song "MY KZ, UR BF", Higgs runs into sketchy situation with his girl and her other man. "Photoshop Handsome" was the coolest song of the summer that didn't belong to Jay-Z or Justin Bieber. "Nasa Is On Your Side" was the second most beautiful song committed to tape this year (keep reading). Let me go one step further and say that if there's one song mentioned in this article that you should listen to immediately, it's this one.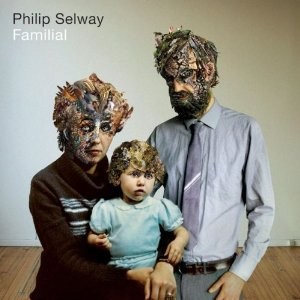 12. Philip Selway – Familial
This is a little album made by the drummer of a little band called Radiohead. Selway composed and performs eleven little songs that flow seamlessly together. There is a lovely tension that exists in his lyrics, which are mostly songs about two people in a relationship. The album plays like is was exclusively made for vinyl -- the acoustics are so warmly high fidelity that it almost feels like a crime to listen to it through earphones. If I lived in California I would play this record on a long drive up the PCH to Big Sur just to see what it felt like.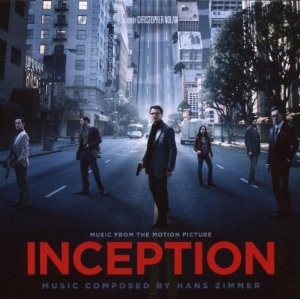 11. Hans Zimmer – Inception
So maybe Inception was the second or third best film of 2010 when all was said and done. The score, composed by Hans Zimmer, is an achievement in motion picture soundtracks. Because [filmmaker] Christopher Nolan has a very unique style in the way he presents his films, when watching Inception in the theatre I couldn't help but feel like the composition was, at the time, simply lifted from The Dark Knight and rehashed. In truth, this soundtrack is so much better, and it barely edged Trent Reznor's Social Network as my other favorite score from this year, because unlike many scores, Zimmer's Inception is sequenced to sound like an album in its own right. "Waiting for a Train" is as haunting as an instrumental can get, and "A Dream Within a Dream" is purely gorgeous.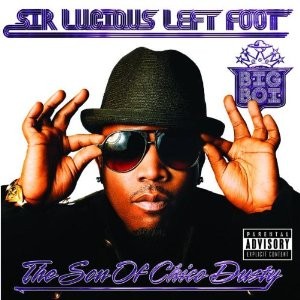 10. Big Boi – Sir Lucious Left Foot: The Son of Chico Dusty
A big-time critic wrote that Big Boi (I'm very loosely paraphrasing) introduced himself as Andre 3000's equal with this debut headbopper. Um, yeah. Please raise your hand if you've heard Speakerboxxx, not Speakerboxxx/The Love Below but just Speakerboxxx. By itself it's in the discussion for top 5 rap album of the decade. It's almost a shame that so many people think of Outkast as Andre and That One Guy; Big Boi is really an innovator of a very distinct rhyme style that blew up the South and Midwest in the mid-nineties, and while Andre evolved into a hip-hip Avatar, Big Boi further embraced the pimpalicous persona that initially put him on the map; he embraced it all the way to immaculate perfection. Big Boi delivers a rap unlike anyone, much like B.B. King can play a single note on guitar unlike anyone else. Sir Lucious Left Foot is 35 minutes of ooey-gooey NICE. "General Patton" is cockiness for a new era. "Tangerine" is the "Drop It Like It's Hot" for somebody's sketchy afterparty—in a basement. "You Ain't No DJ" is . . . well . . . something that only a brotha in Outkast would put out.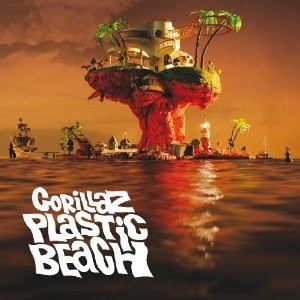 9. Gorillaz – Plastic Beach
You can't ever go wrong with Gorillaz. They make albums the way that Radiohead make albums, by taking their time, overthinking the end result and finding little ways to push things way forward. Plastic Beach is an admirable follow-up to Demon Days, but the two albums are apples and oranges in that the latest outing doesn't try very hard to blow its predecessor away; rather, Gorillaz as a whole successfully (and sadly) make Damon Albarn's talent seem like it was entirely wasted on Blur. The paradox of dreaming up an artificial world while at the same time anchoring it down with very normal duets with the likes of Lou Reed and Mos Def just feels like it would be disaster—on paper. And yet, Gorillaz have managed to stay cool and futuristic for eight years running. "Stylo" is great minimalistic funk and if "Rhinestone Eyes" is disco ball on moon, "White Flag" must be what it will sound like when the first black people set foot on Mars.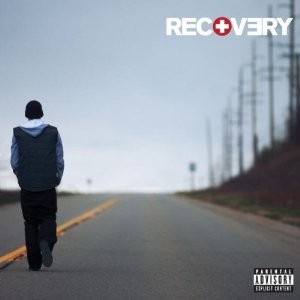 8. Eminem – Recovery
Back in 2009, I wrote an open letter to Eminem right here on Starpulse. Why? Because his albums of late all sucked. Long gone was the funny Slim Shady who gave us "Guilty Conscience", the introspective Marshall Mathers who gave us "Stan", or the atom bomb that incited picket lines outside of the Grammys because of a little song called "Criminal". Eminem's albums after The Marshall Mathers LP went into a slow and steady decline until one day he was but a shell of himself. By the time he gave us Relapse last year, there were two very different Ems: the one who still had flashes of brilliance, like a nearly washed up superstar, and the one who was just washed up. On Recovery, Mr. Mathers manages to not only string together an album's worth of some of his finest material ("On Fire" is subtly underrated), but he does something even better—he became relevant once again. He still give you a hit or two, still sandwiches it all up with downright nasty banter, but then out come little gems like "Going Through Changes" where he's not Eminem at all, just a father down on his luck with some serious issues.  In a historical context, there a relevant Eminem record was an event, a moment when the hip-hop community got to debate if he could do some Thriller-level magic. Perhaps this was the sort of mania that fueled Eminem's troubles. The fact that Recovery started off modestly before snowballing into "Love the Way You Lie" being the biggest hit in the second half of 2010 is probably the best thing that could've happened to Shady. A hit like that coupled with a monster tour with Jay-Z and his best album in years makes 2010 the year where Eminem is once again where he should be: relevant. When he wins Album of the Year at the 2011 Grammys, It will be almost ten years to the day that he was jobbed by the Academy when they gave his award to Steely Dan in was remains the greatest industry award shaft of all time.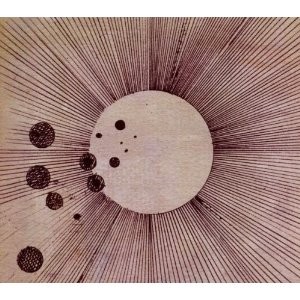 7. Flying Lotus – Cosmogramma
Way too many people slept on Cosmogramma, and that's okay (I mean, that's why I'm here, right?) Flying Lotus, hailing from somewhere-in-California originally made his bones churning out spot music of those Adult Swim placeholders, you know know, the nice beats that play as they show those cryptic messages just before the cartoons crank up. And since you're familiar with that, let's just say that Cosmogramma is like novel to Adult Swim's fortune cookie messages. Start to finish, it's a journey of cosmic bliss, a sort of ridiculous squared in math terms. It's the sort of album you put on when you have swanky friends over for a party, the sort of album you put on when you want to sit down and paint something ridiculous. Vocals are hard to find on this album, but that's okay; when Flying Lotus sits down to arrange "Zodiac S**t", it's so far and away beyond anything else happening in music right now. And that's why the album should come with a warning label: May Confuse Simple Music Heads. Then again, that's probably why many folks aren't hip to the 'gramma.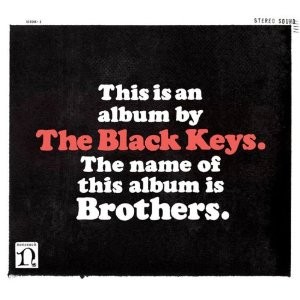 6. The Black Keys – Brothers
There's not enough that I can say about Brothers, so let me explain it this way: if you give me a record that has that good kind of swag, a little soul on the side and a light dash of sexiness, guess what? I'm gonna LOVE it. It's tight, clean, and doesn't spare any filler. Brothers plays like a love child of The White Stripes and The Heavy (How You Like Me Now?). This is the old-school suggestive dirty that your parents used to get in trouble over.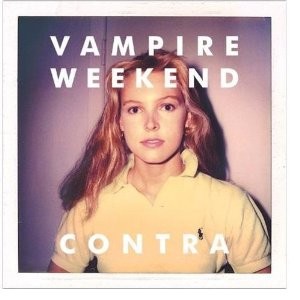 5. Vampire Weekend – Contra
Ezra Koenig and Co. have recorded the most beautiful record of 2010. "I Think You're a Contra" is the most beautiful song of 2010. That's about all I can say.
(That and, yeah, the ex-model on the cover would sue for $2mil; she would do that . . .)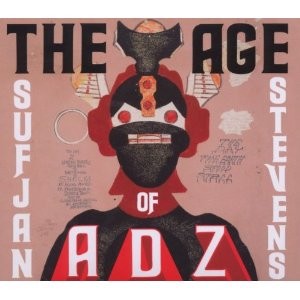 4. Sufjan Stevens – The Age of Adz
Sufjan Stevens is going the way of Prince; he's so over-the-top talented, so phenomenally gifted that there came a point where he put something out and people just shrugged and went, Ehhh. This a travesty that must be corrected at all costs. The Age of Adz is the sort of record that nobody would say was the best of 2010 for mere fear of backlash. Sufjan Stevens? Have you lost your mind? But he has these moments, like the arrangement of "Get Real Get Right" where every second, every note of that song is so perfect that you can't help but look for faults with it. "Bad Communication" feels like the aftermath of a bad dream in the ongoing aftermath of an obliterated relationship. "I Want to Be Well" feels like the denial that follows after fully awakening from that bad dream. "Impossible Soul" closes the album with 25 minutes of showtunes-style drag-out redemption. The Age of Adz feels like an album that should, but could never, be album of the year. It's a damn shame.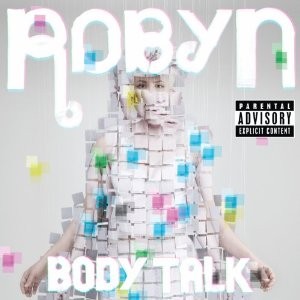 3. Robyn – Body Talk
OK OK listen guys (like, OMG) . . . Body Talk is the best pop record to come out in years. Did I say best? You're damn right I did. Body Talk is a BOMB of record. Body Talk is on par with Madonna's Ray of Light, better with Kylie Minogue's Fever, better than half of Justin Timberlake's solo catalogue or just about anything you can pull out from the past 15 years. How good is it? It's the kind of pop record that'll make believers out of lifelong pop haters to stash on their iTunes playlists, the kind of record that'll make good girls think about doing bad things, the kind of record that says it's OK for white girls to be gangster. "Don't F*cking Tell Me What to Do" is 4 minutes of candy gold. And speaking of gangster, "U Should Know Better" is one of the most gangster tracks put out this year. Allow me to clarify: Anytime you can get a Swedish blonde declaring "You should know better than to f____ with me," it's going straight to my top three. Automatic talk.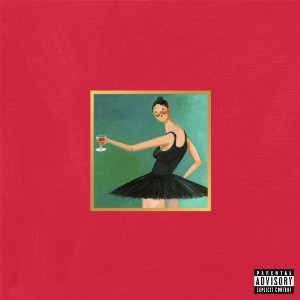 2. Kanye West – My Beautiful Dark Twisted Fantasy
On his first album, Kanye once rapped "Oh, now they love Kanye/let's put him all in the front of the store . . ." It's funny how everybody hates on Kanye when he doesn't have an album out, but as soon as he drops one people act like they weren't haters, just really annoyed. I tried to think of a parallel for this, but the best I could come up with were the 1999-2009 Los Angeles Lakers. Kobe Bryant is such a polarizing sports figure, has been for ten solid years now and yet all he does on the basketball court is display a level of excellence that has rarely been matched, let alone approached. Kanye is very much like this (we'll pretend that SNL debacle that was "Love Lockdown" never happened). All of his albums are at the very least near-flawless, which is all the more astonishing when you consider (and we can all agree) that he is at best an aiiiight rapper. And while his albums aren't considered concept records per se (it's safer to say that they all have running themes, duh), what sets My Beautiful Dark Twisted Fantasy apart from his other masterpieces is that there seemed to be a different sort of thoughtfulness that went into this album. The legendary producer Jon Brion helped create some fascinating textures on Late Registration, but there is an organic cohesiveness on Fantasy that simply works better (check out the instrumental at the end of "Runaway"), and this is before we ever get to "Monster", the only song this year with the balls to make a run at Eminem's "Love the Way You Lie" or Jay-Z's "Empire State of Mind". Nicki Minaj stepped into the vocal booth and stepped out with the Hall of Fame, Greatest Guest Cameo Of All Time championship belt. Which is fitting, because everybody hates on her, too. Note to haters: Once upon a time, you liked this sort of behavior. And they were called rock stars.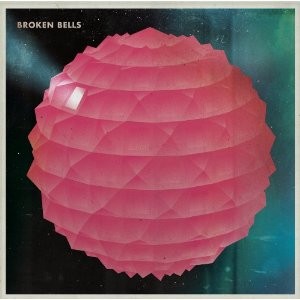 1. Broken Bells – Broken Bells
Like The Neptunes and Kanye West before him (and Quincy Jones and Rick Rubin way before them, oho!) everything Danger Mouse touches turns to gold or platinum. Everything. He's long been one of the coolest producers in the game, but even cooler is what sets him apart from all of the other super-producers (I'm talking about you, Diddy) is that DM loves to team up and never takes the spotlight. He's not trying to rap poorly, he's not in more video shots than the cat singing the song, he just hangs back in the shadows. He knows his place, and this is the strength of character that he possesses, for he knows that we do, too. This time around he teams up with James Mercer, the immediately recognizable voice of The Shins to create Broken Bells. Their self-titled album came out of nowhere and somehow managed to float around in musical ambiguity (is it a hit? Is it too above ground to be underground?) all the way to No. 7 on the US chart. Broken Bells is full of top-shelf material (the opener, "The High Road" was one of the best singles released this year), and experimental moments like "Sailing to Nowhere" and "Citizen" are epic masterpieces. To say that Broken Bells was only worthy of a Best Alternative Album nomination at the 53rd Annual Grammy Awards is outright laughable. Perhaps the ending of "The High Road" is most fitting: It's too late to change your mind, you let loss be your guide.