15 Celebrities Who Chopped Off Their Hair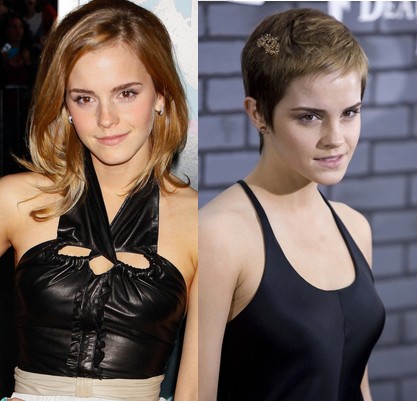 A truly daring star experiments with her hair for a film role or just because she wants to mix it up. But not everyone in Hollywood is so adventurous (could you see Angelina Jolie opting for a pixie cut? Probably not.)
Over the weekend, Miley Cyrus shocked fans by chopping off her newly blonde hair. Fans berated her on Twitter for taking the chance, and she responded with comments such "feel so happy, pretty, and free."
It is certainly liberating for a famous woman who is identified with a certain look to switch it up. In 2010, "Harry Potter" star Emma Watson revealed her newly shorn locks on Facebook.  She wrote, "Dear all. Cut my hair off a few days ago. Feels incredible. I love it. I've wanted to do this for years and years."
And while many actresses wind up growing their hair back, she's still sporting her short look two years later.
Check out other celebrities who have taken the short hair plunge...