13 Departed Actors The World Misses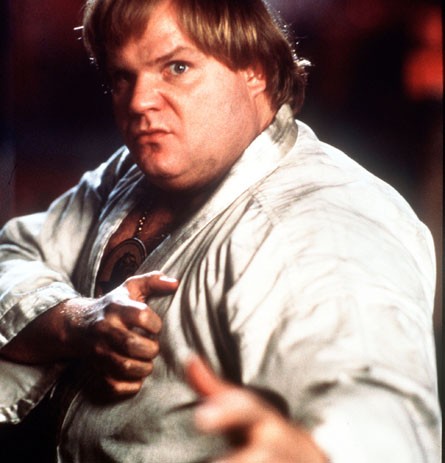 While their lively characters and stories split our sides and ignited our waterworks, it's still hard to belive that these talented actors and comedians have come and gone. Taken much too soon, these film icons made an indelible mark on Hollywood and the world at large. Even though they may be gone, their performances will never be forgotten. These are the 13 departed actors the entertainment industry, and all of us at home, dearly miss.
Chris Farley was one of the most popular players on SNL during the 1990's, giving hilarious displays of raw physical comedy including his motivational speaker and Chippendale's sketch. Farley also made his mark on movies with hits like "Tommy Boy," "Black Sheep," and "Beverly Hills Ninja." Always reliable for a hilarious performance, Farley's on screen presence still shines brightly today.