'12 Years A Slave' Wins Best Picture At 2014 BAFTAs, 'Gravity' Is Night's Biggest Winner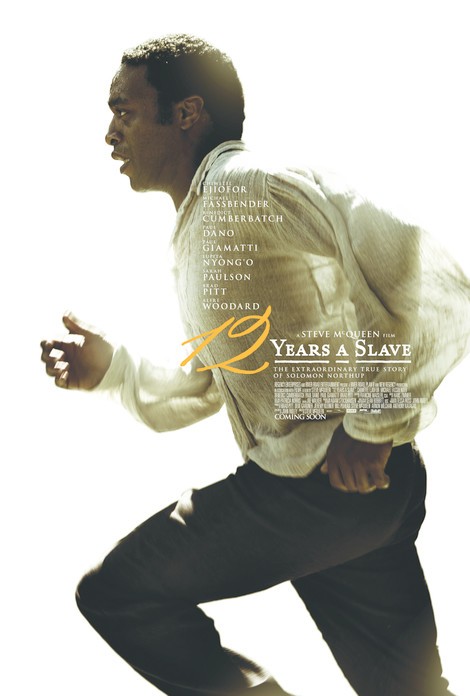 12 Years a Slave won the Best Film award at this year's British Academy of Film and Television Arts (BAFTA) Awards in London on Sunday, but the night belonged to Alfonso Cuaron's astronaut thriller Gravity.

The film, which stars Sandra Bullock and George Clooney as a pair of astronauts fighting for their lives after a freak accident during a space walk, was the big winner, pulling in six awards, including Best British Film, Best Director (Cuaron), and the awards for visual effects, sound, music and cinematography.

12 Years star Chiwetel Ejiofor won the best Leading Actor award, while Cate Blanchett landed the best Leading Actress award for her role in Woody Allen's "Blue Jasmine." Barkhad Abdi and Jennifer Lawrence won in the supporting actor and actress categories, for "Captain Phillips" and "American Hustle," respectively.

Disney's "Frozen" landed the Best Animated Film award.

"You can't tell from my accent but I consider myself a part of the British film industry," Cuaron said while accepting his Best Director award. "I've lived in London for the last 30 years and I've done almost half of my films in the U.K. I guess I make a good case for curbing immigration!"

Blanchett dedicated her best actress award to late star and good friend Philip Seymour Hoffman, who died of a heroin overdose two weeks ago.

"Phil, your monumental talent, your generosity, and your unflinching quest for the truth, both in art and life, will be missed, not only by me but by so many..." she said. "Phil, buddy - this is for you, you b*stard! I hope you're proud."


The list of 2014 BAFTA film award winners is:

Best Film: 12 Years A Slave
Best British Film: Gravity
Best Director: Alfonso Cuaron (Gravity)
Leading Actor: Chiwetel Ejiofor (12 Years A Slave)
Leading Actress: Cate Blanchett (Blue Jasmine)
Supporting Actor: Barkhad Abdi (Captain Phillips)
Supporting Actress: Jennifer Lawrence (American Hustle)
Best Original Screenplay: Eric Warren Singer, David O. Russell (American Hustle)
Best Music: Steven Price (Gravity)
Best Cinematography: Emmanuel Lubezki (Gravity)
Best Editing: Dan Hanley & Mike Hill (Rush)
Best Visual Effects: Tim Webber, Chris Lawrence, David Shirk, Neil Corbould & Nikki Penny (Gravity)
Best Sound: Glenn Freemantle, Skip Lievsay, Christopher Benstead, Niv Adiri & Chris Munro (Gravity)
Best Production Design: Catherine Martin & Beverley Dunn (The Great Gatsby)
Best Costume Design: Catherine Martin (The Great Gatsby)
Best Makeup & Hair: Evelyne Noraz & Lori McCoy-Bell (American Hustle)
Rising Star: Will Poulter
Best Adapted Screenplay: Steve Coogan & Jeff Pope (Philomena)
Outstanding Debut: Kieran Evans (Kelly and Victor)
Best Foreign Film: The Act of Killing
Best Film Not in the English language: The Great Beauty
Best Short Animation: Sleeping With the Fishes
Best Short Film: Room 8
Best Animated Film: Frozen
Outstanding Contribution to British Cinema: Peter Greenaway
BAFTA Fellowship for Lifetime Achievement: Helen Mirren