12 Things We Learned From NBCUniversal's Cable TCA Press Tour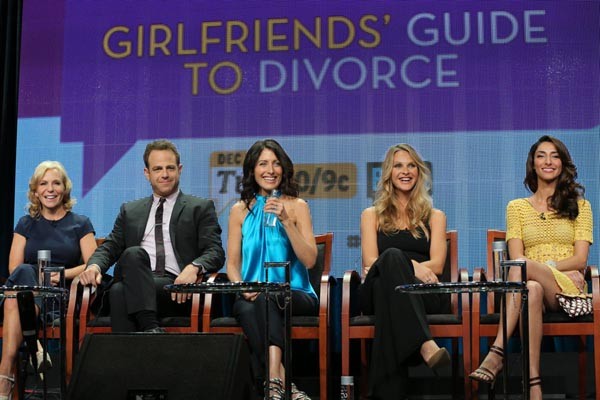 Summer is here, and that means it's also time for the Summer TCA Press Tour, when TV networks to show off their latest slew of shows to a crowd of film critics.

But the days are long and stuffed with television. Hours upon hours, days upon days. A lot of TV. So for convenience's sake, we've shortened things down to only the most important parts of each presentation- this time, from NBCUniversal, and all the many cable channels currently in their employ.

12. "Mr. Robot" is the Real Title of a Real Pilot on USA

USA was quick to announce two new pilots it had just ordered. One, "Complications," follows an ER doctor whose life is forever changed by the result of a drive-by shooting.

The other has the completely ridiculous title of "Mr. Robot." And yes, it's not actually about robots (this was a huge disappointment), instead following a hacker who's torn between twin worlds of government anti-cyberterrorism and illegal underground hackers. But really, what's important is the name of the series: "Mr. Robot."



11. "Dig" is Far Less Political Than it Sounds

"Dig," coming to USA, is a murder mystery set in the holy land of Jerusalem, starring Jason Isaacs and Anne Heche. And when questioned about how the series' story and setting would play into Israel's modern-day strife, everyone on the panel was quick to leap out of the way and describe the show as less political, more "Indiana Jones."

"Our show doesn't take one position," said executive producer Tim Kring, describing the series with the adventurous bits of "The Da Vinci Code." Heche chimed in, discussing how she adds a bubbly, light adventurousness to characters that are written as total hardasses.

And USA sees Isaacs' character as a franchise builder, so if audiences ask for more "Dig," we'll be seeing him (and Heche, maybe?) traveling to ancient, historical lands and treating them with extremely mild historical relevance.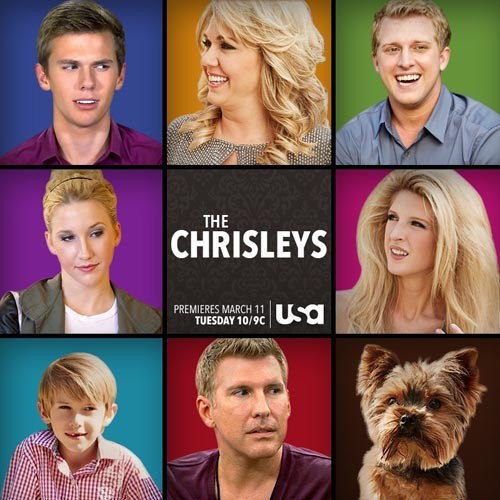 10. Todd Chrisley From "Chrisley Knows Best" Is Surprisingly Adept Under Pressure

You've heard of Todd Chrisley, right? The latest celebrity to become famous by becoming a celebrity (surely there's a renewable energy source in there somewhere)? Well when Chrisley took the stage, he was thrown a few questions with real weight behind them.

Does "Chrisley Knows Best" and its extremely rich stars alienate viewers from lower income brackets?

What about Chrisley's recent bankruptcy?

And what of the near-constant questioning of Chrisley's sexuality?

Chrisley, to his credit, gave a reasonable and straightforward response to each. Theirs is a "grounded family," with traditional relationships that transcend class or income bracket. His bankruptcy is in the past. And if he was gay, he'd be dating men and not be married to a women. "Today, I'm not gay," says Chrisley.

Admirable talk for a reality TV star.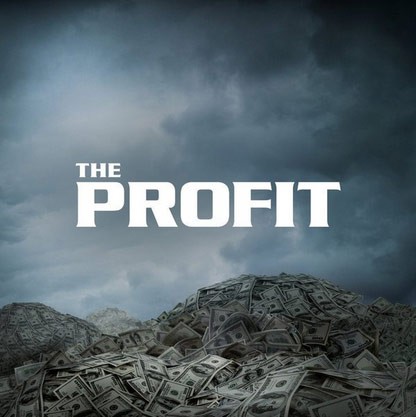 9. Green Tea Ice Cream is Big Money

CNBC's contribution to the tour was "The Profit," where the megarich Marcus Lemonis renovates struggling business with the power of unbelievably huge sums of money. Their panel focused on a particular business venture, Mr. Green Tea Ice Cream, a diminutive ice cream parlor that Lemonis sunk millions into, building ice cream franchises and shipping capacity. Already, the chain is printing money. And ice cream, if "printing" is a valid form of ice cream production.

Lemonis also talked Crumbs, a cupcake bakery, and a plethora of other business investments- every one of them involving dessert. According to Lemonis, season two of "The Profit" is all about delving deeper into Lemonis as a man. Chances are, that means a 24-hour sugar high.