12-Foot Statue Of Colin Firth From 'Pride And Prejudice' Appears In London Lake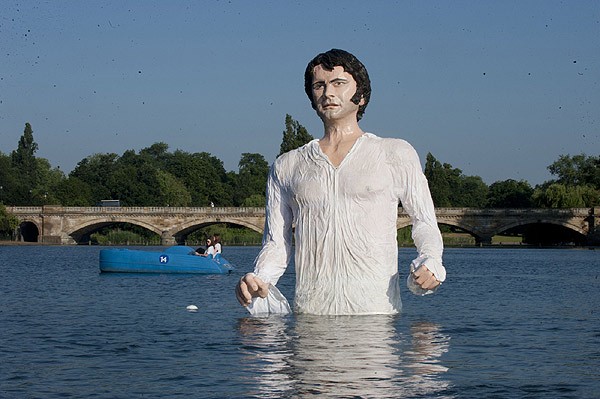 A giant statue of actor Colin Firth as Mr. Darcy in 1995 miniseries Pride and Prejudice has appeared in Serpentine Lake in London's Hyde Park.

The 12-food sculpture was created to celebrate a new channel in the U.K. called, simply, Drama.

A poll was held in England for the channel's launch, and fans voted the classic Jane Austen character's scene the most iconic moment in British drama.

According to E! News, the fiberglass likeness was created by three different sculptors over the course of two months.
After Mr. Darcy comes out of the lake and dries off he'll go on tour before being installed Lyme Park's lake in Cheshire, where it will remain until February.