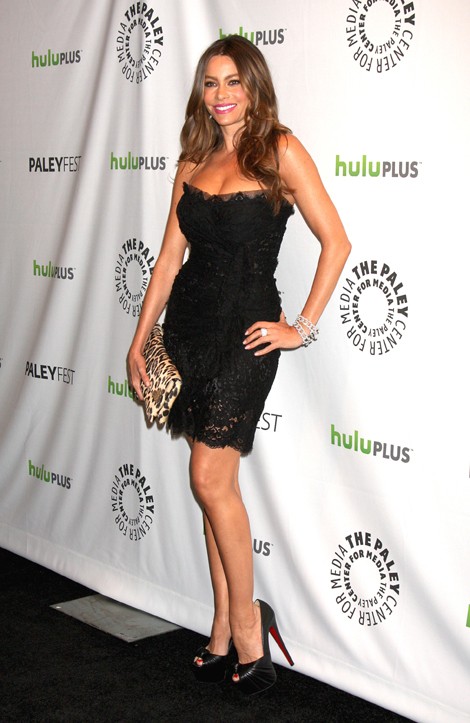 Curvy girls are making a comeback. For many years the skinny gals ruled the roost, but now stars such as Sofia Vergara (above) and their robust figures are super popular among their peers.
Vergara is sizzling these days. Her career is smoking (she was recently named the highest paid actress on television by Forbes magazine), and she is enjoying a romance with her boyfriend (and possible fiance) Nick Loeb.
She is joined on our "Curvy Celebrities" list by singers such as Beyonce and Mariah Carey and acting goddesses including Scarlet Johansson and Christina Hendricks.
Check out more curvy celebs...