12 Celebrities Who Shouldn't Reproduce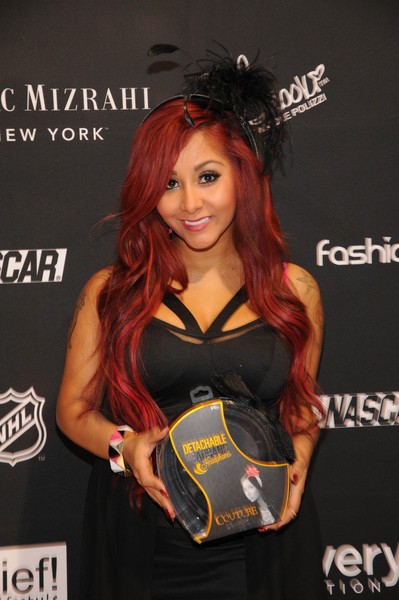 Jersey Shore star Snooki gave birth to her first child last August, delivering a healthy baby boy, Lorenzo Dominic LaValle with her fiancee, Jionni LaValle, at her side.

Many people likened her pregnancy announcement early in 2012 to the coming Apocalypse and as an affirmation of the sinced debunked December 21, 2012 Mayan calendar 'end of the world' prophecy.

And after the birth of her first (and hopefully only) child, Twitter was abuzz with comments like, "Breaking: Snooki releases the name of her son, just so the media can stop calling him 'The abomination'" (The Fake CNN) and "Damn Neil Armstrong passes away and Snooki has a baby.. one giant leap backwards for mankind" (Incarcerated Bob).

Snooki's well-documented partying ways lead many to believe that she's unfit to be a mother, but we'll just have to wait and see how that plays out. So far it's been all about her losing her baby weight.

For now, here's a list of celebs who should not by any means have children -- whether natural or adopted.

Kanye West and Kim Kardashian have conceived since this list was originally published. Anyone know of any end of the world prophecies slated to occur in 2013?