12 Actresses Getting By On Their Looks Alone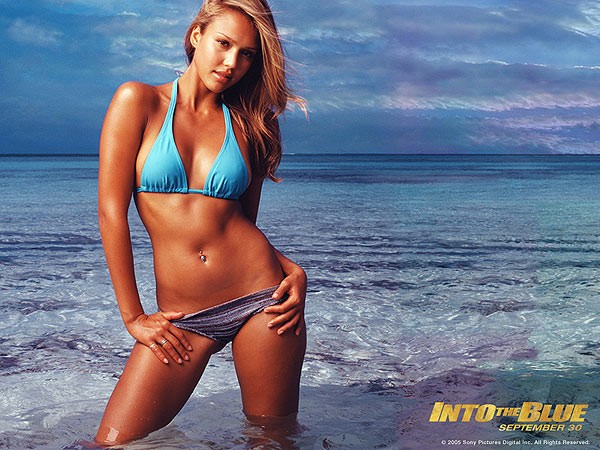 They're insanely gorgeous and have amazing bodies, but that's about all in the case of these 12 actresses; all of whom we believe are only famous for their looks.

Consider stars like Jessica Biel and Jessica Alba. Does anything in either of their filmographies stand out? If so, it's a good bet they were cast in it for their looks alone.

Biel had a promising career thanks to 7th Heaven but in 2000 she posed topless for Gear magazine, thinking it would land her more mature roles. All it really did was get her noticed for how hot she was and cast as the desirable eye-candy types -- like the promiscuous teen in the film adaptation of Bret Easton Ellis' novel The Rules of Attraction; or a fighter jet pilot in box office bomb Stealth, which lost $78 million and couldn't carry itself based on her appearance in a bikini during the film's only memorable scene.

She recently starred in the 2012 remake of Total Recall; obviously cast as eye-candy along with Kate Beckinsale, who came dangerously close to making this list herself.

Alba became a household name thanks to TV series Dark Angel, which didn't last long but got her recognized for her looks alone and the skin-tight black outfit she wore in all the show's promos. Soon every red-blooded guy watching football on Fox every Sunday afternoon who saw the show's ads was saying, "Wow, that chick is hot!"

Her biggest 'cast for her looks' role came in 2005's Into the Blue, which had a decent story but focused on Alba's anatomy, leaving very little to the imagination and making it a must have for the Blu-ray collection.

Some of these women were cast based on their abilities and a successful film or two, but their careers never panned out and ultimately, thanks to God's generousity when making them (Scarlett Johansson), became household names based on their looks and not that hidden talent.


Arguments For Being On This List: Stealth, I Now Pronounce You Chuck and Larry, Next, Powder Blue, The Tall Man, The Texas Chainsaw Massacre.

Arguments Against Being On This List: 7th Heaven, The Illusionist, The A-Team


Arguments For: Idle Hands, Honey, Into The Blue, Fantastic 4, Fantastic Four: Rise of the Silver Surfer, Awake, Good Luck Chuck, The Love Guru, The Eye, The Killer Inside Me

Arguments Against: Machete, Sin City