115 Million People Tuned Into Bruno Mars' Super Bowl Halftime Show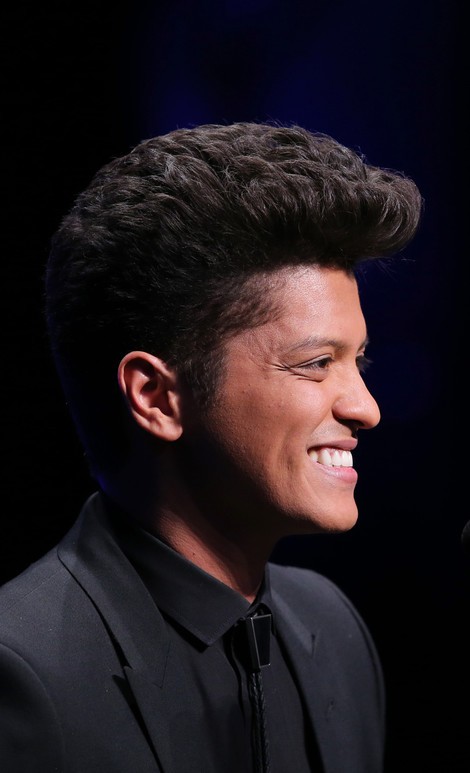 Bruno Mars' performance at Super Bowl XLVIII was a huge hit for the FOX network - more people watched the singer and the Red Hot Chili Peppers than any other act in Super Bowl history.
More than 115 million people tuned into the 12-minute set - 1 million more than the record set by Madonna in 2012 and 5 million more than Beyonce last year.
Mars, who at 28 was the youngest solo artist ever to perform during the halftime show, sang "Locked Out of Heaven," "Treasure" and "Runaway Baby" before the Chili Peppers took the stage to perform "Give It Away."
Mars ended his set with a touching version of "Just The Way You Are."
Queen Latifah kicked off the Super Bowl by singing "America the Beautiful," while opera singer Renee Fleming belted out the National Anthem.
As for the game itself, it averaged 111.5 million viewers - making it the most watched football game in ever. The Seattle Seahawks beat the Denver Broncos 43-8.