11 Stars Who Passed Away Mid-Production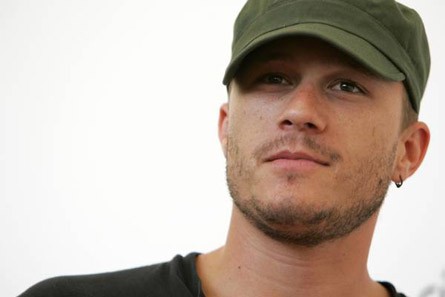 The death of a favorite actor or actress usually brings about feelings of sentiment and regret. Sentiment over the enjoyment of the deceased actors body of work and regret that they will no longer be gracing moviegoers with their talent. But when stars die during the production of a movie, death brings with it an entirely new set of problems. Would and should the picture be released to the public? How to handle the endless questions about a deceased star while keeping your film's integrity intact?
These famous faces tragically did not see their last works to completion. Some never made it to the screen at all. In remembering these iconic faces we are humbled by their talent and inspired by the gifts they gave filmgoers; the stars who died during production of a movie.
2009 - "The Imaginarium of Doctor Parnassus"
After Heath Ledger's untimely death, the fate of his last film "The Imaginarium of Doctor Parnassus" hung in the balance, as Ledger was not finished with his work on the production. Instead of leaving the project half-finished, director Terry Gilliam was faced with the daunting task of attempting to figure out how to use the film not only as a tribute to Ledger's work but also to capture the audience's attention without resorting to a gruesome memorial.
In stepped Johnny Depp, Jude Law and Colin Farrell, who all took a turn in finishing Ledger's work, portraying different facets of the character he created. Although the film grossed double its cost ($30M), it was a labor of love for Gilliam to pay tribute to his friend and co-worker who died of an accidental overdose on January 22, 2008.