11 Essential Albums of 2011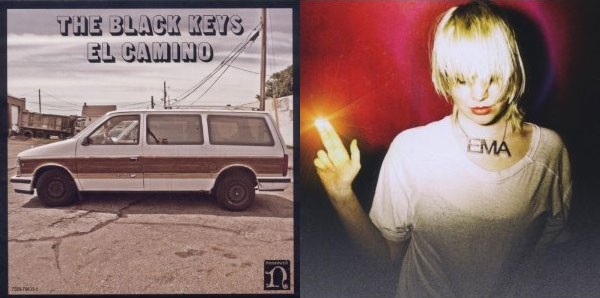 It's never been a hard and fast rule that the essential albums list that I comprise at the end of every year for Starpulse must contain an even 10 or 15 or 20 albums. As I covered in the introduction of last year's installment, there are a few basic questions I'll ask myself when I get started, stuff like: will this album be remembered in few years?
This question is most easily answered when an album contributes in a relevant way to the social culture of that given year (I'm looking at you, Britney 2000 Edition Spears). But sometimes, funny things happen and one finds that cultural relevance and commercial establishment are nowhere near in agreement with each other. Let's take the top 5 conventionally bought albums of 2011 vs. the top 5 digitally downloaded albums, according to Billboard:
TOP 5 ALBUMS (Billboard)

1. Adele – 21
2. Taylor Swift – Speak Now
3. Lady GaGa – Born This Way
4. Jason Aldean – My Kinda Party
5. Susan Boyle – The Gift
 
TOP 5 DIGITAL ALBUMS (Billboard)
1. Adele - 21
2. Mumford & Sons – Sigh No More
3. Lady Gaga – Born This Way
4. Jay-Z & Kanye West – Watch the Throne
5. Lil' Wayne – Tha Carter IV
Looking at this list, there are three things that stand out to me. First, Adele killed it this year. Best singer, some of the best songs and performances. She's moving into the Aretha Franklin Hall of Fame for soul singers (sorry, Beyoncé). Second, it's quite obvious that either old people still favour buying physical albums or young people have completely stopped. And if you're looking at Taylor Swift and Lady Gaga and thinking I missed something—calm down, those are just parents buying records for their kids (and um, while we're at it, I guess parents don't buy hip hop CDs for their kids, but that's tangent thinking for another day).
The third point of interest that sticks out pertains to the digital albums list. Like, I see that Mumford & Sons came in at #2 and I can respect that . . . but you can't tell me for a second that more people presently own that album over Watch the Throne. I can count no less than 50 times in the past month alone that I walked through the streets of NYC or sat on a train and didn't run into someone—ANYONE who was blasting that record out of their car or Beats by Dre headphones. I'll bet your mom doesn't know who Mumford & Sons are and yet, she's heard the intro to "N****s in Paris". I'll bet if you play "N****s in Paris" for your mom right now she'll like it—never mind the sideways comment she might make. This is all my very convoluted way of saying that I don't really give a crap about chart positions and Susan Boyle, god bless her.
Let's get to it, then!