100th Episode Of '30 Rock' Airs Tonight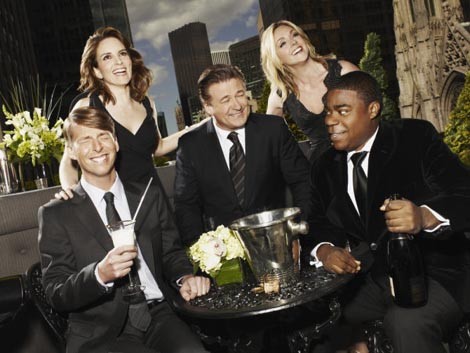 30 Rock turns 100 tonight - that's right, the big 100th episode of the hit NBC sitcom airs tonight at 10pm. The episode features not one, but four Alec Baldwins.

Check out one of our favorite 30 Rock clips, "True Liz," where Tina Fey's character Liz Lemon attempts to dance for Arnold Schwarzenegger like Jamie Lee Curtis in True Lies.

Also check out promos for tonight's big show, including Fey's "Ask Tina," where the actress talks about her pre-Saturday Night Live days and a Stephen Colbert cameo.

Also, check out Tina and the gang celebrating their 100th episode.

Tonight's The Office and 30 Rock promo:



Let Them Eat Cake!


Ask Tina: How Tina Got Discovered