10-Year-Old Willow Smith Is A Fashion Icon?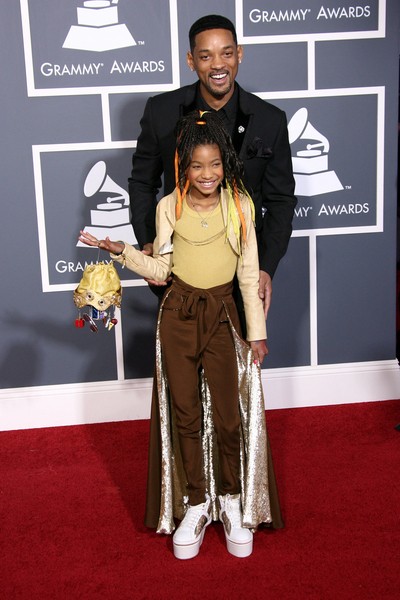 Will Smith's pop star daughter Willow has been named a fashion icon by top designer Derek Lam.
 
The 10-year-old "Whip My Hair" hitmaker and actress has been showing off her sassy style on the red carpet in recent months, and her bold and colorful wardrobe choices have caught the eye of California-based Lam, who has chosen Willow Smith has his top pick for Vogue magazine.
 
He describes the youngster as: "Naturally talented, charismatic, unblemished optimism, with the whole wide world open to her possibilities and abilities. I think she is the future-forward American icon."
 
Vogue editors asked a slew of designers to name their style picks and Smith is in good company - Brazilian supermodel Gisele Bundchen, actresses Michelle Williams and Cate Blanchett, model/filmmaker Christy Turlington and First Lady Michelle Obama all feature on the list.
 
Pop pair Taylor Swift and Katy Perry are also highlighted by Tommy Hilfiger, who says, "With Taylor's energetic charisma and Katy's edgy charm, they look as good in a casual summer dress as they do on the red carpet."