10-Year-Old Jackie Evancho Wows 'America's Got Talent' Judges & Crowd (Video)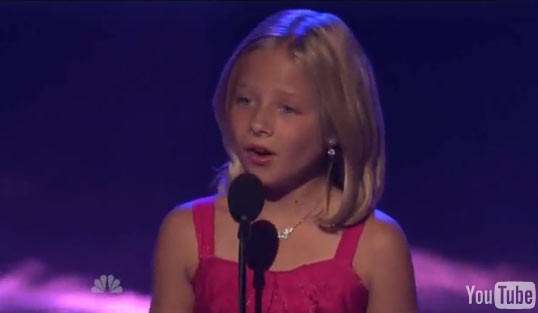 A pint sized ten year old, Jackie Evancho, took the stage last night on "America's Got Talent" and left the judges and crowed stunned and wowed by her performance.
AGT judges were beyond impressed. "I'm waiting for the lady to come out, who was really singing that," said host Nick Cannon. "I've never seen anything like that," claimed Sharon Osbourne.  Howie Mandel went on to say, "This is your moment, and you are the star."
The young opera star is already being dubbed "the next Susan Boyle." Evancho more than likely will advance to the next round with no problems on Wednesday's result show. 
If you haven't heard or seen already, give a listen for yourself.