10 TV Series You Must Catch Up On Before Fall 2012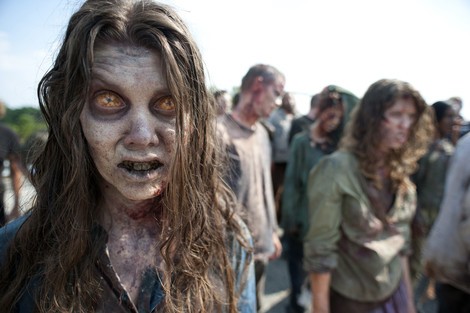 You know the feeling. Everyone at the office talks about how great (insert TV show here) was, and you don't watch it. By the time you figure out how good the show is, it's too late to catch up.

Well, there's still time to watch some of last season's popular shows on DVD, Netflix, on demand or online, particularly if they're only half-hour comedies or 10-episode seasons.

First, check out AMC's "The Walking Dead." As the show progresses, more people are tuning in. About 9 million viewers tuned in to see the second season finale in March - 50 percent more than those who watched the first season finale in December, 2010.
Season three doesn't premiere until Sunday, Oct. 14, so newbies have nearly three months to catch up on season 1 (only six episodes) and season 2 (13 episodes).

"The Walking Dead," created by moviemaker Frank Darabont, centers on a police officer who leads a group of survivors in a world overrun by zombies.
Check out more shows you should check out before the fall 2012 TV season begins...