10 TV Series That Tackled The End Of The World Before 'The Leftovers'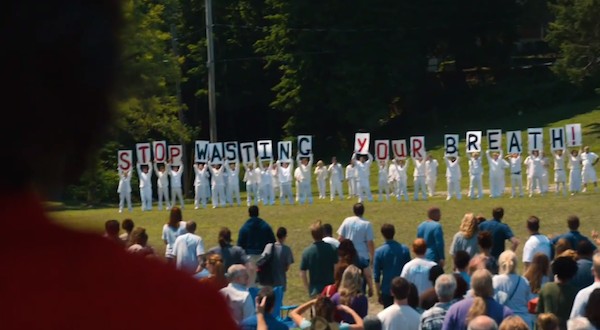 HBO's The Leftovers premieres on June 29 and, if the Rapture hasn't stolen you away, advance word says that you should check it out. Based on the Tom Perotta novel and produced by Lost mastermind Damon Lindelof, it's the story of what happens AFTER the Rapture. 2% of the world's population has just up and vanished. What's small town America to do? Justin Theroux, Amy Brenneman and Liv Tyler are among the residents coping with the world's loss. 
Whether due to Biblical prophesies, marauding extraterrestrials, or man-made catastrophes,the "Tele-pocalypse" has become a popular theme with TV creators. There's been some big successes (Battlestar Galactica, The Walking Dead) and some big failures (NBC's Day One never even made it to the screen!). Check out 10 shows about the end of the world after the jump.