10 TV Cancellations Still Worth Raving About
If you're a TV fan, you've experienced the pain of your favorite show being cancelled at least once. Probably more than once. Yet there are a rare few that sting more than others - the ones that still get on your nerves every time they come to mind. They're the shows you always miss and never forget. As we prepare to look forward to new TV, here's my list of the top 10 TV cancellations I'm still raving about.
In order of how upsetting their demise was: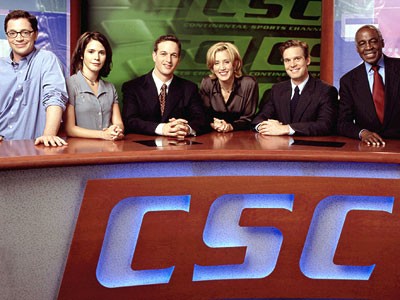 1. Sports Night (ABC)
I am never, ever going to let this one go. Ever. I don't care that Aaron Sorkin went on to great success with The West Wing, The Social Network, and The Newsroom. I'm happy to have seen almost all the main cast reappear on major TV shows since. Yet nothing is ever going to make me forget that Sports Night was a near-perfect TV series cut down in its prime. It was a relatively unknown writer and his similarly fairly unknown cast doing a show that wasn't really about sports, and it was a pleasure to watch what they could do. More than a decade later, Sports Night hasn't lost any of its magic.
What will always keep this one tops on my 'dearly departed' list is that it was more than a TV show for a lot of people, myself included. Sports Night was the show that got me excited about television enough to throw away a legal career. It introduced me to many actors, actresses, writers and other shows that I became a fan of. It even convinced me to take a swing at my childhood pipe dream of being a sports anchor. There are so many things I can trace back to this show that I could write a whole other article. No matter how many TV shows get taken away from me, the loss of Sports Night was the first one to truly break my heart.