10 Toughest Female Characters On TV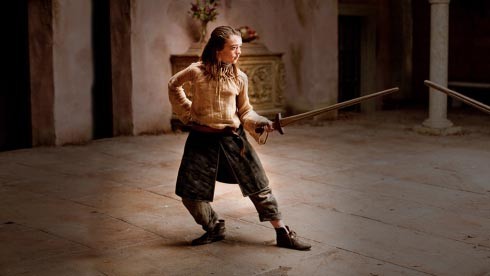 We've come up with a list of the Top 10 Toughest Women on TV. See who made the cut below and let us know yours in the comments section.
10. Arya Stark, Game of Thrones (HBO)
This girl is not yet a woman but she is definitely worthy of this list. Arya Stark has gone through a lot in her youth, she's seen things no normal 13-year old should see. She's been on her own since the first season (we're now heading into the fourth. Throughout her everlasting search for her family, she's had to pretend being a boy (up until this season where it's clear she's becoming a woman). She hasn't gotten a full night's sleep because she's been busy protecting herself, even if protection comes in a very scary murderous beast- Sandor Clegane. When she does find her mother and brother, they're being slaughtered at her uncle's wedding and all she can do is hide in the shadows and watch. Although she's spent most of her time running, she isn't afraid of fighting, in fact she's always been a fighter. She was raised a princess, but refused to let that stop her from playing with swords and shields.
The fourth book (and fourth season) holds more potential for the young Stark girl. She's really going to find her path - this show is all about the underdogs and I can't wait for Arya to rise up and unleash the dire-wolf inside her.