10 Things Worse Than Finding Out You're A Lohan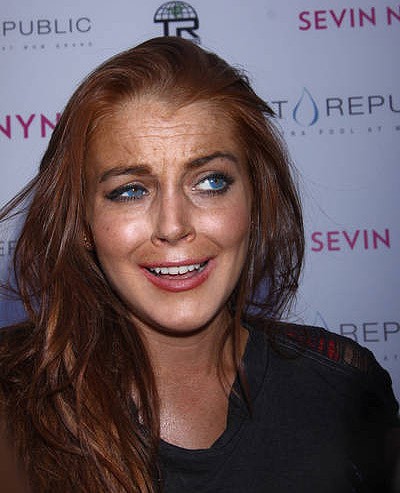 What could possibly be worse than finding out you're a part of Hollywood's biggest train-wreck of a family?
17-year-old Ashley Horn learned that Lindsay Lohan's father Michael is also her father on Thursday on an episode of the Trisha Goddard Show (don't feel bad, we have no clue who Trisha Goddard is either).

Rumors that Michael had another daughter had begun to circulate four years ago when Kristi Horn tried to convince him that her daughter Ashley was his child; the product of an affair that Lohan had with Horn while he was still married to Lindsay's mother Dina.

Michael had refused for years to pay child support, denying that Ashley was his daughter. But on Thursday the results of a DNA test that Lohan had agreed to were presented on the Trisha Goddard Show (we have no clue who Trisha Goddard is either) and proved that 17-year-old Ashley is, in fact, his child.

Ashley appeared less than pleased (can you blame her?), and as her mother broke down in tears when the truth was revealed, and she silently looked on, Michael got up to hug her, creating one of those "AWK-WARD" moments.

Ashley resisted her father's hug, saying, "This is the first time I've met you. I'm sorry, but I'm not sure..."

Michael Lohan now has five children from three different women: Ashley, from his affair with Horn; Lindsay, Ali, Michael Jr. and Dakota with ex-wife Dina; and another baby is on the way with current girlfriend Kate Major.

Judging by the video from the show, Ashley isn't too thrilled with the results. Which makes us wonder... what could be worse than going on a talk show to get someone to take a paternity test to find out if they're your father? Well, finding out you're a Lohan, of course! But what could be worst than that? Here are 10 things we think might actually be worse... Start on page 2.