10 Things We're Thankful For This Year - What Are You Thankful For?

Before we fall into the annual Thanksgiving tryptophan coma, we'd like to take a few minutes to give thanks for some of the best pop cultural presents received in 2008.
Paul Rudd
This year, the ubiquitous, sexy-silly actor showed up in "
Over Her Dead Body
," "
Forgetting Sarah Marshall
," and "
Role Models
," guested on HBO's "
Little Britain USA
," and hosted "
Saturday Night Live
." Add to that the near-constant airings of "
Knocked Up
" on HBO and "
Clueless
" on every other channel, and it's virtually impossible to get away from the guy…which is just how we like it!
If you play for the other team, just substitute
Elizabeth Banks
for Paul Rudd. The hilarious hottie was a busy bee too, with roles in "
Definitely Maybe
," "
Meet Dave
," "
Zack & Miri Make a Porno
," and "
W
.," as well as "Role Models" with Rudd.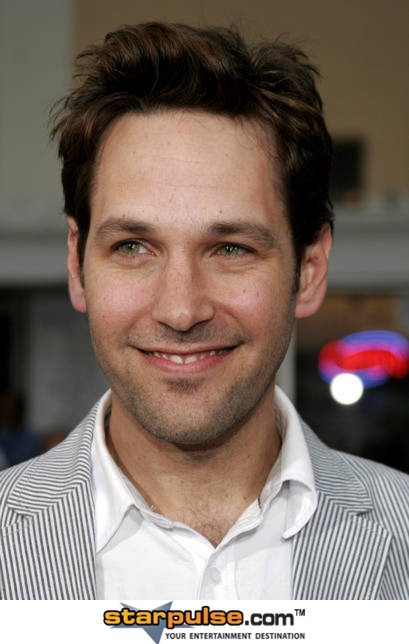 Chinese Democracy
It's not that the fabled
Guns N' Roses
album is the masterpiece for which we've been hoping. It isn't. We're just thankful that it's finally arrived so that we can stop talking about it. Sure, the title track rocks and there are 3 or 4 other pretty good tunes, but nothing that was worth the 14-year-long wait.
(www.myspace.com/gunsnroses)
Rays of TV Sunshine
In July, FX ordered 39 more episodes of "
It's Always Sunny in Philadelphia
," ensuring that it will run for at least two more seasons. Though some critics have complained that the fourth season didn't match the irreverence or hilarity of the other three, and in some ways they might be right, this season produced (at least) two instantly classic episodes with "The Gang Solves the Gas Crisis," and the two-parter, "Mac and Charlie Die." And really, even at its worst, "Sunny" is still the funniest show on TV. Aw, sorry, you guys at 30 Rock and Dunder Mifflin. We still love you, but Paddy's Pub is where it's at.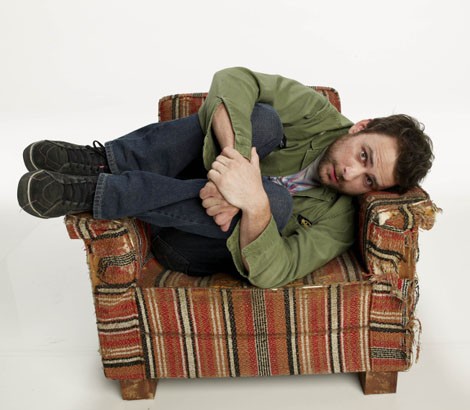 Hulu Hoopla
If you're one of those poor folks who doesn't have FX, you can still catch episodes of "Sunny" on Hulu.com, along with programs from NBC, FOX, Comedy Central, and a ton of other networks. Launched in March of this year, Hulu is the greatest thing since sliced bread. Well, since YouTube anyway. It helps us all in that quest to have a social life while still getting to watch all of our favorite shows with limited commercial interruption – all without putting more cash in the cable companies' already overstuffed pockets. We're pretty sure that "hulu" is ancient Mandarin word meaning, "TiVo is for suckas."
Scrabulosity
Remember how awful it was when Scrabulous was removed from Facebook? Word nerds were forced to play Scramble or just bide their time SuperPoking their friends to death. Then, Hasbro created an official Scrabble (beta) game for the site and all was right with the world again. Soon after, Scrabulous was reborn as Lexulous, and fans were forced to pick which game to pledge their allegiance to. Both seem to have some bugs, but we prefer good old Scrabble. They're the same game, so there's no reason to stray from the real deal. Most of the appeal of Scrabulous was its name. It's just fun to say. But Lexulous? Doesn't really roll off the tongue, does it?
The ShamWow
Do we really need to give a reason? It's quite obvious that this thing is the most wondrous creation in the history of the world. And that guy Vince? Well, we'd buy anything from him.
Sarah Palin
You betcha! We certainly didn't want her anywhere near the oval office, but man did we love to see her everywhere else. She taught us about mavericks, lipstick-wearing livestock, and geography, and also introduced us to Joe Six Pack, all with many winks and a smile. More importantly, she was responsible for bringing
Tina Fey
back to SNL with a hilarious, spot-on impression the likes of which we hadn't seen since
Will Ferrell's
George W. Bush
.
Reality TV's Wretched Refuse
If we're ever feeling blue, all we have to do is take a look at the tube. VH-1, to be precise. Its endless parade of loveless losers, money-hungry wannabes, charmless floozies, and drug-addled D-listers are guaranteed to instantly make us feel better about our own lives. Of course, we might feel a little dirty for enjoying these shows so much, but let's not dwell. We're only human. Morbid curiosity is a powerful force.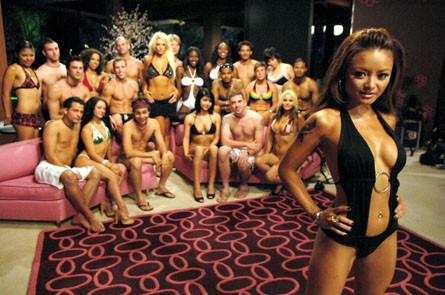 Ann Coulter's Silence
Everyone's favorite crazy pot-stirrer recently broke her jaw, requiring her big mouth to be wired shut. Now, not only will she have to sip her Thanksgiving turkey through a straw, but she'll have to postpone promotion of her horrible new book, due out in late December. Ah, it's so much easier to appreciate the sounds of rustling leaves and the autumn wind without all that hateful crowing.
Holiday Hijinx
Even though the proliferation of Christmas-themed programming all throughout November usually burns us out by the time the holidays do roll around, there is a new holiday special that is sure to warrant repeat viewings and keep us ho-ho-ho-ing well into the new year. Comedy Central's "A Colbert Christmas: The Greatest Gift of All" debuted on November 25 and will re-air throughout the season. Even if you're not a
Stephen Colbert
fan, you must check it out! We can't imagine anyone not finding something to laugh at here. It's sweet, tart, sincere, and absurd all at the same time, and features special guests like
Elvis Costello
,
Feist
, and
Toby Keith
singing brilliantly witty songs penned by a "
The Daily Show
" producer and composed by
Fountains of Wayne's
Adam Schlesinger.
Now it's your turn. Pull up a chair, have a slice of pumpkin pie and let us know what you'll be thanking the pop culture gods for this year!
Story by
Becky Broderick
Starpulse contributing writer