10 Things To Look For In A Guy In Honor Of 'This Means War'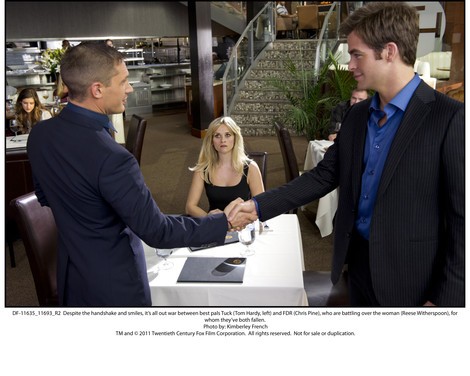 FDR (Chris Pine) and Tuck (Tom Hardy) are covert CIA operatives and best buddies...until they both fall for charming and sexy Lauren (Reese Witherspoon) in the film "This Means War."
Their friendship is put to the ultimate test as they wage an epic battle for her affection, using their surveillance skills and an array of high-tech gadgetry -- may the best spy win!
"This Means War" arrives on DVD and Blu-ray on May 22. The action-packed romantic comedy is a must-see for both guys and gals.

In honor of the film, check out this fun Top 10 list giving tips on what to look for in that perfect match.