10 Sexy Photos Of Salma Hayek In Honor Of Cinco De Mayo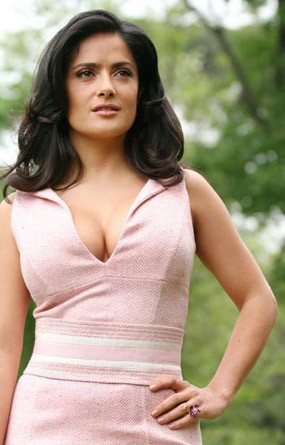 Widely considered to be the first Mexican actress to become a Hollywood movie star since Dolores Del Rio, Salma Hayek is known for bringing a fiery presence and striking, dark-eyed beauty to the screen.
A soap star in her native Mexico, Hayek risked her entire career to come to L.A., where she struggled to be taken seriously.
Her discovery by director Robert Rodriguez, who cast her in his 1995 film "Desperado," gave Hayek her breakthrough, and she subsequently gained a reputation as one of Hollywood's sexiest and busiest actresses.