10 Sexy Male Country Crooners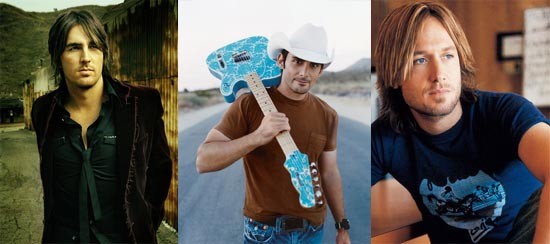 The 45th ACM Awards (Academy Of Country Music) took place last night at the MGM Grand in Las Vegas.  It was definitely a night to remember filled with great music and performances by some of the genres all stars.
One group that certainly should not go un-noticed are the ruggedly sexy men of the country music world.  There is quite a bit of eye candy to swoon over and these men will undoubtedly make you say "giddy up."
Charles Kelley (28)
His group 'Lady Antebellum' led the way this year with seven ACM nominations, winning a total of five awards out of the lot.  With the crossover success of their hit single "Need You Now" and such devastatingly handsome good looks to boot, one cannot help but to keep an eye on singer Charles Kelley.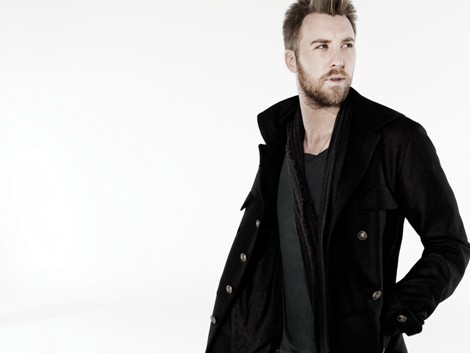 Brad Paisley (37)
Brad is one good ol' country boy to listen to.  After all, he took home the award for top male vocalist last night.  But, let's not forget that he's even better to look at.  He is one high octane performer and you can be assured, you won't want to take your gaze off stage at any of his concerts.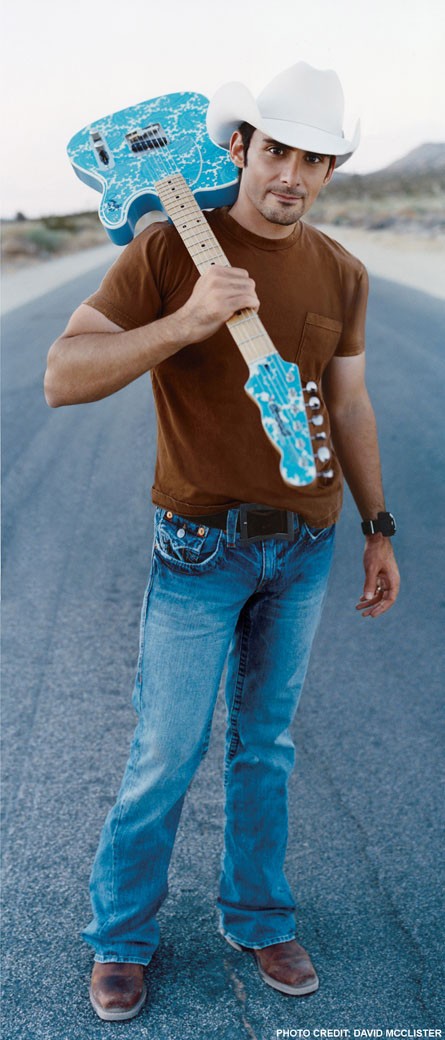 Keith Urban (42)
Keith may have been born a New Zealander, but he has made country music a true love of his and we have accepted him as one of our own.  How can one not?  His heartfelt songs and dreamy blue eyes alone could make anyone surrender to the music.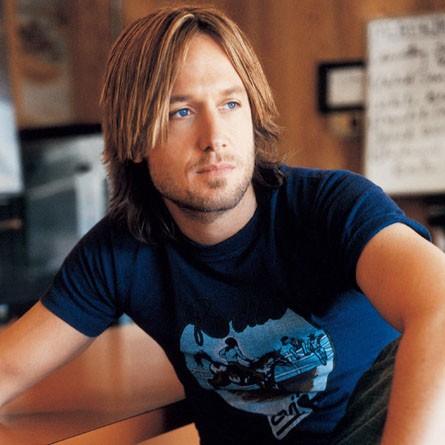 Blake Shelton (33)
It's been almost 10 years since Blake launched his self-titled debut album.  He is still making hits and still looks amazing.  This is what 33 should look like.  On top of that, he took home an ACM award for Vocal Event of the Year for 'Hillbilly Bone.'  Great song!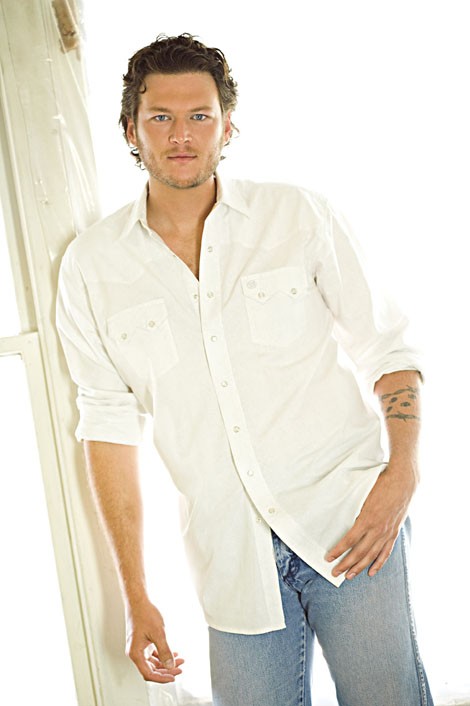 Tim McGraw (42)
Mr. McGraw will always be country's number one hottie.  To have a list of sexy male country singers without mentioning Tim would be blasphemous.   He is every man:  husband, father, singer, actor, attractive, looks good in tight jeans and your all around nice guy.  Tim is the man!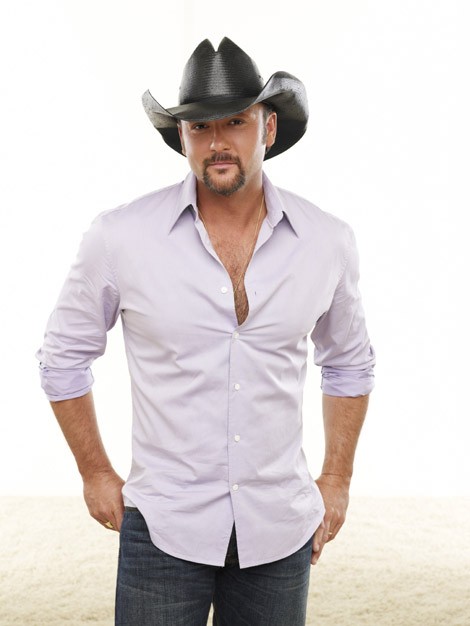 Jake Owen (28)
Thank heavens Jake Owen chose country music as a second career when one in golfing did not pan out.  Hopefully this Florida native turned country crooner has no regrets because he's good on that guitar, while being easy on the eyes.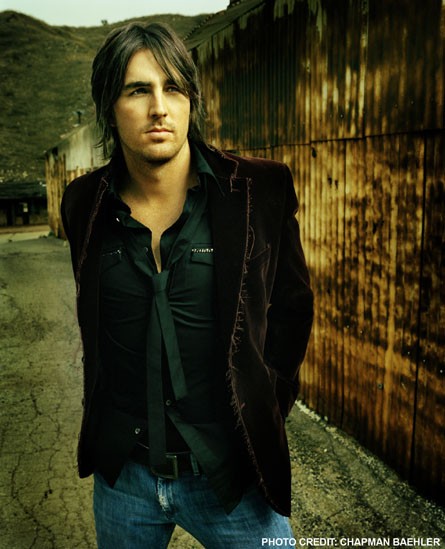 Kenny Chesney (42)
Chesney, after all these years, still knows how to pack arenas and sell out shows.  With a new movie coming out April 21st, 'Kenny Chesney: Summer in 3D,' there is no doubt that he's on top of his game.  And, might we add, Kenny manages to wear a cowboy hat the best, never showing all of his face always evoking a bit of mystery.  That's sexy!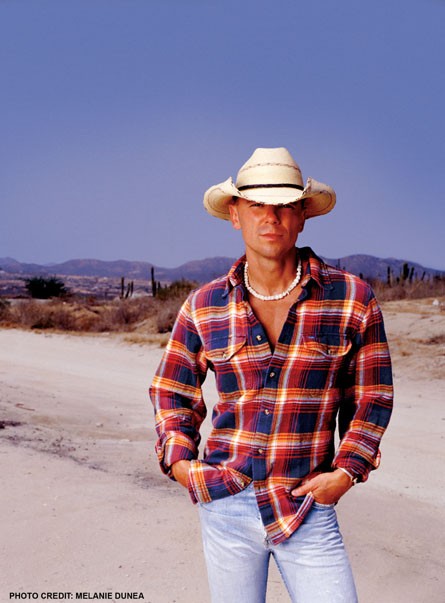 Luke Bryan (33)
Not only did Luke Bryan win the ACM award for top new artist, but he was also featured on last night's episode of 'Celebrity Apprentice' on NBC.  Coincidence?  We think not!  Luke is not that very new to country music, having released his debut single in 2007.  Obviously, however, it is finally his time to shine and that we don't mind.  His lovely countenance and fun loving personality cannot be resisted.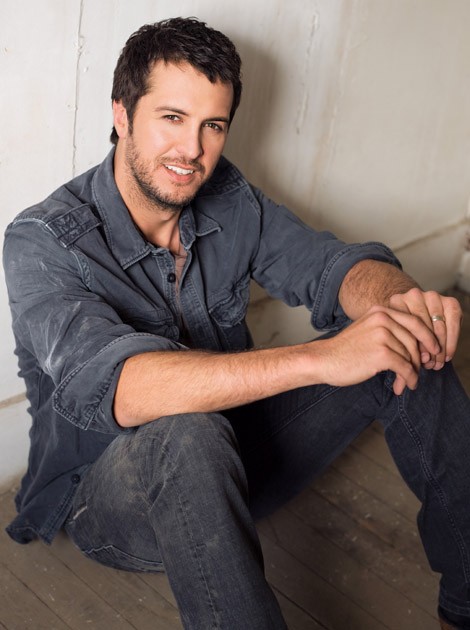 Brothers Tom (right, 28) and Mike Gossin (left, blonde, 25)
Brothers Tom and Mike Gossin, who make up half of the group 'Gloriana,' must have been over the moon after winning the top new vocal group award at the 45th ACM Awards.  Two brothers, one group and double the hotties.  Welcome to country music boys!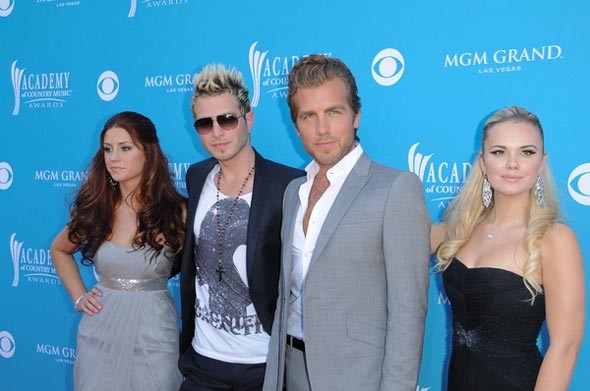 Who are your favorite sexy male country singers?  Make a comment!
Story by Doshka Harvey
Starpulse.com contributing writer