10 Returning Shows We Can't Wait To See This Fall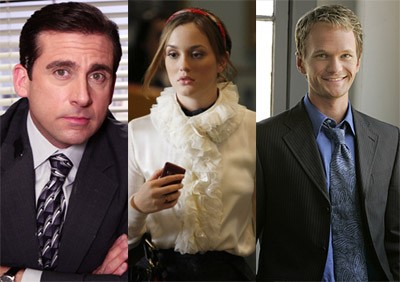 The fall season is finally upon us, and that means television is worth watching again. The summer has a few hot shows, but it is really just a waiting station for our favorites to return in September. Soon the Tivo will be completely full, every night will be a new adventure, and all our answers from last season's cliff hangers will (hopefully) be answered. Take a look at 10 TV shows we can't wait to see this coming season!
Season two had a few shaky moments, including the illicit teacher-student affair with Dan and Chuck's flirtation with the underground sex scandal that turned out to be snoozeworthy. Nate and Blair tried to give their romance another try and realized they were just as boring the second time around. They both returned to their original significant others, Vanessa and Chuck. Serena almost got married to a scam artist while she tried to bring back the party girl in her, and Lily and Rufus got engaged. Chuck finally said those three little words, and now the whole crew is off to college! A lot of shows suffer when the main characters move from high school to college, but "Gossip Girl" plans to keep its bite and NYC roots. Georgina's back and Blair's new roommate,
Hilary Duff
, will be a guest star, and Blair and Chuck will try to keep their relationship. Which is unlikely to go well since they love to destroy one another. Say it ain't so, Chair! Xoxo.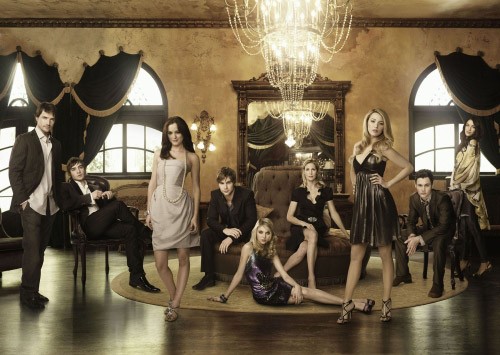 Image © Photo Credit: Kurt Iswarienko / The CW © 2008 The CW Network, LLC. All Rights Reserved.
The newest science fiction show brought to us by
J.J. Abrams
did very well in its first season, and it has big plans for the second one. We met FBI agent Olivia Dunham, crazy scientist Walter Bishop, and his son Peter. They became a team who investigated the supernatural things that common science couldn't explain. The season ended with Olivia stepping into the parallel universe, and the surprising truth about Peter: he's actually other-universe Peter! Next season the mystery continues to develop as Olivia gets to know the other universe, and Abrams says that season two will be about getting to know 'the enemy.' They're keeping pretty close lipped about the show, however, and that's the best way to keep people coming back trying to figure out what is next on this fast paced sci-fi drama.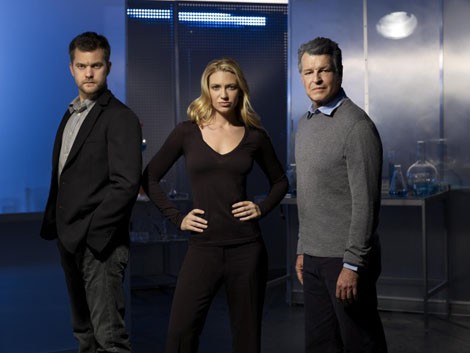 Image © Fox Broadcasting
"The Office" continues to be one of the funniest and kookiest shows on television, and last season was no exception. Michael met his soul mate, the new HR lady, but they were broken apart and he was still smitten with her by the end of the season. Andy found out about Angela and Dwight and broke off the engagement, although he then became BFFs with Dwight. Michael, Pam, and Ryan made their own paper company and managed to make a profit by being bought out, and now Pam's a saleswoman! The best part of all came in the finale, however, when Pam and Jim were given very happy news: she's pregnant! This season will have the highly anticipated wedding before the office-crossed lovers, and hopefully plenty more shenanigans.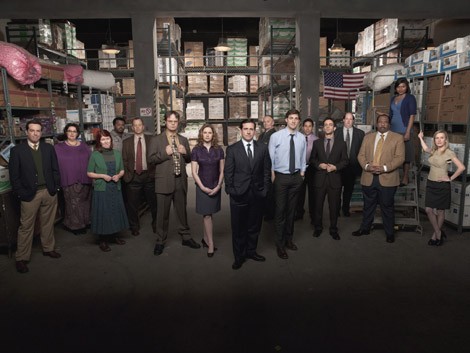 Image © NBC Universal, Inc.
In the past few years this procedural dramedy has really come into its own, with the chemistry between its two leads really pushing the plot forward. Booth and Brennan lead a team of scientific squints and solve murders, while ever so slowly inching their way into one another's hearts. Booth started having strange hallucinations this season and it all led to a brain tumor. He wakes up with amnesia. Yes, this is kind of too soap opera-y and a little cheap for the otherwise intelligent show, but maybe it will finally push Booth and Brennan into bed together and everyone can breath a sigh of relief. It's been years of highly anticipated sexual tension! It's about freaking time!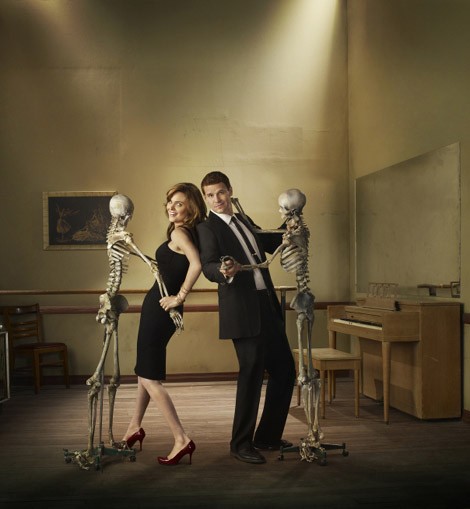 Image © Fox Broadcasting
House
(returns September 21)
Gregory House is many things, but now you can add 'madman' to his list. Season five was a very solid season for "House," starting with the aftermath of Amber's death and Wilson's 'break up' with House. Eventually the best friends reunited, and the Cuddy/House attraction began to take a more prominent seat on the show. Cameron and Chase got married finally, and House started to hallucinate that Amber was back and talking to him. This is after the shocking and sudden suicide of his own underling, Kutner. House tries to figure out the hallucinations himself, but when he made up an entire sexy night with Cuddy, he realized his brain no longer was his friend. House voluntarily checked himself into an insane asylum. This season promises a few episodes with House still locked up, and Cameron and Chase returning to the team to help out while he's gone. It's great to know that they won't just skip House's time in the loony bin, but actually give it a few weeks with him there.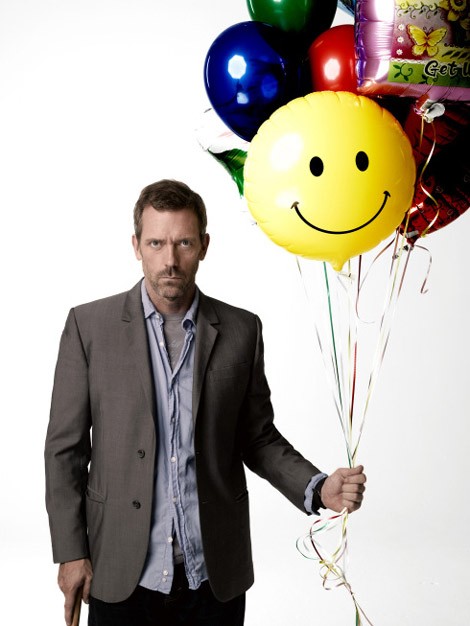 Image © Fox Broadcasting