10 Reasons Why People Are Obsessed With 'Scandal'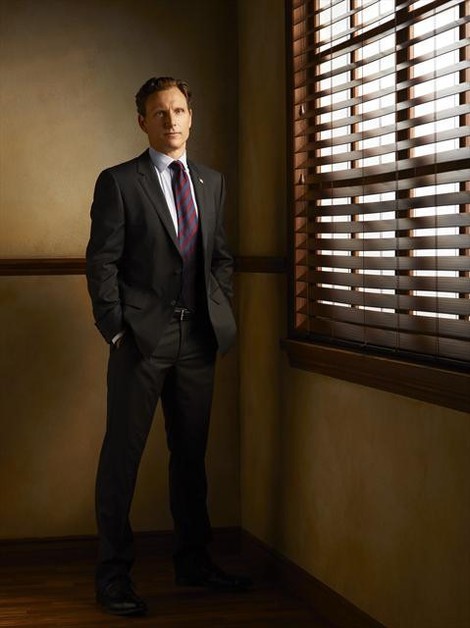 4. Olivia and Fitz
I would be lying if I didn't say that Olivia and Fitz's relationship is a guilty pleasure. Guilty in the sense that you know they should not be together but a very small part of you wants them to. Let's be terrible together on this, these two are hot! The connection between the two characters is magnetic. It's to the point that when there are intimate scenes with Mellie and Fitz some of us are wondering, what the heck is he doing kissing his wife, ew! Though many would like to say that a big part of the show relies on their affair, I beg to differ. But there is no denying it, fans love Olivia and Fitz even though we know we are so wrong for feeling this way.
5. The dialogue
Dialogue is key when it comes to a great show and "Scandal" has got that down to a science. The mind sticking one-liners and verbal jabs paired with the intense debates that makes you wonder if the characters ever took a breath in their arguments, are worth every bit of the 60 minutes. The shining star of memorable lines that writer/creator Shonda Rhimes also admits was one of her favorites was when Olivia looked Fitz in his eyes while arguing in the oval office and declared "I am not a fantasy. If you want me, earn me!" That scene was simply amazing. The emotion was clearly there, but the dialogue and what it stood for was priceless.
6. The Team (a.k.a. the gladiators)
Olivia Pope's team known as the gladiators are like her team of superheroes. They each bring something useful to the table and make up a very solid unit. What I adore about them each is that they are flawed in their own way, and flaws make them seem real. Though Quinn (played by Katie Lowes) and Abby (played by Darby Stanchfield) may be annoying sometimes, they are assets and are authentic. Can you imagine watching a show of absolutely perfect characters, no thank you! One of the gladiators Huck (played by Guillermo Diaz) is a fan favorite next to Harrison (played by Columbus Short) who has raked up so many crushes we've lost count. I'm still hoping for a happily ever after for Huck. "752" still makes my eyes water.