10 Other Things Shia LaBeouf's Paper Bag Should Say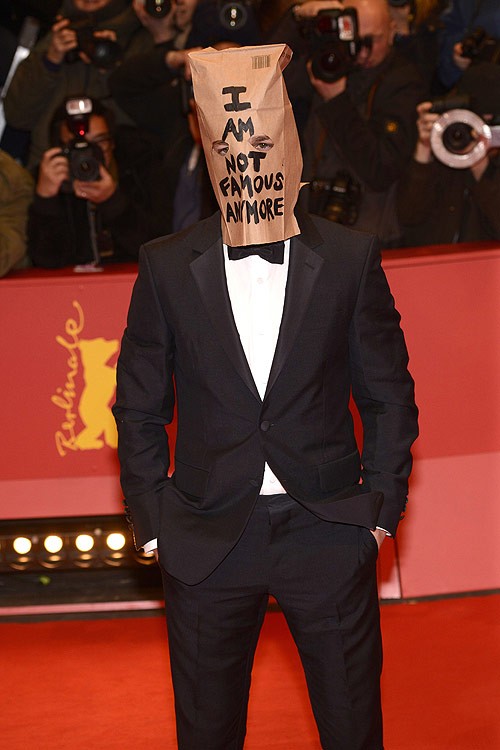 Actor Shia LaBeouf showed up to the premiere of his controversial new film Nymphomaniac at the Berlinale International Film Festival in Berlin, Germany, on Sunday wearing a bag over his head.

The star used his look to send a message to the entertainment world that he's been sending for over nearly a month on his Twitter page: "I Am Not Famous Anymore."

Shia recently admitted that he plagiarized material written by Daniel Clowes for the basis of a short film he made, and he apologized with a message written in the sky over Los Angeles that said, "I Am Sorry Daniel Clowes."

Photographs of Shia with the bag over his head have now spread across the internet, leading us to believe he's either a marketing genius or he's mad. Either way, we think the paper bag would be a good way to say lots of other things...