10 Hidden Gems You Can Dig Up On Netflix
Whether you're binge watching Frank Underwood's murderous political tendencies in "House of Cards" or outraging over Orca injustice in "Blackfish", it's hard to deny the zenith of quality films and programming available on Netflix. But with so many titles available to watch at any moment on the streaming service, many quality films and shows been lost in obscurity without any search or genre algorithm to bring them back to light. It may take years to watch every morsel of their programming, but here are 10 hidden Netflix treasures guaranteed to add some much needed diversity to your queue. 
1. The Tick (2001)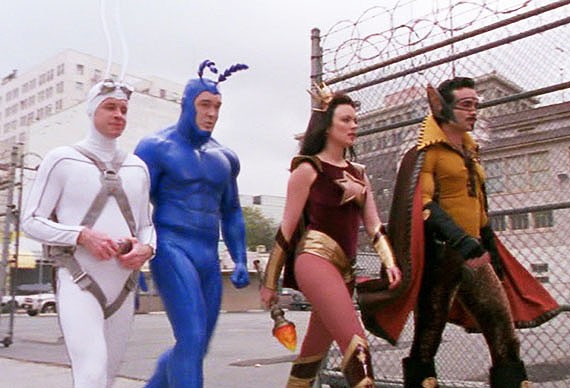 While watching "The Tick" it's hard to believe that any program like this ever aired on television, let alone broadcast TV in the early 2000's. And while the bizarre pseudo-superhero comedy was misunderstood upon it's initial release, it's hard to deny that "The Tick" is relentlessly innovative and funny, due to smart writing and Patrick Warbuton's hilariously oblivious performance as Tick. It only lasted one season, but that's all you'll need.