10 Great TV Shows You're Not Watching
This is my viewpoint, from the far end of the couch...and this week Starpulse has asked me to give you 10 outstanding TV shows that you're not yet loving, but you will.
With so many channels it's no wonder that a lot of great shows either slip through the cracks or don't get as much attention as they deserve. To help you find the series you might not know, I've compiled this handy list of programs you can check out right now.
My only criteria? They must be currently airing and able for you to tune into right now, be it first-run or repeats. (Therefore, cancelled shows are not eliglible, and neither are current shows that are off the schedule for the summer.)
In no particular order: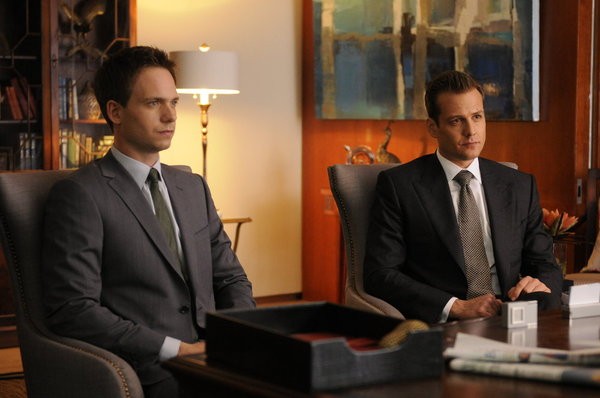 Suits (USA). If you're watching TV this summer, you must watch Suits. This is one of the best shows currently on the air; I would put it and FX's Justified as tied for number one in my book. The cast includes the smartest actor on television (Gabriel Macht), one of the best young actors I've ever seen (Patrick J. Adams) and one of the most underrated actresses (Sarah Rafferty). They're well supported by a writing staff that is smart, ambitious and unafraid to break all the rules of television. This is one of only two shows I've ever been scolded for writing too much about, and that's because there is so much to dig into with this show, be it where the plot will go or what makes these dynamic characters tick. Suits stays with me long after the credits roll, and that's what the best of television should do. (Thursdays at 10 PM ET/PT; also available on DVD)
Dan Vs. (The Hub). In between Transformers and My Little Pony is an angry little man with a chainsaw. Dan Vs. follows Dan, who goes out for revenge every time he feels wronged by anything from the local burger joint to the state of New Mexico. And when he goes off, Dan goes big: I haven't even completed season one and I've counted four businesses that he has either directly or indirectly obliterated. His escapades are everything you've ever been tempted to do but haven't (or won't or legally can't). This is a show that vents all of our frustrations, no matter how mundane or conversely how insane they are. That plus a group of hilarious writers and voice cast make this an animated series not to be missed, though I'm not sure how kid-friendly it is. (Saturdays at 4 PM ET/1 PM PT; also available on DVD)