10 Football Films To Get You Ready For Opening Weekend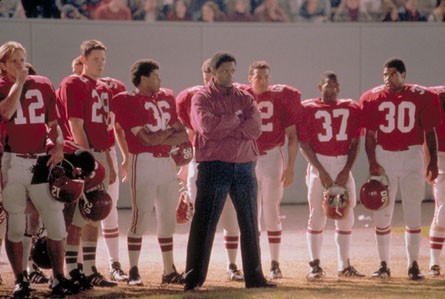 Football's opening game may have been Wednesday night, when the Dallas Cowboys beat the New York Giants, but the real opening event will be this weekend when the NFL debuts with a full slate of Sunday games. If you aren't excited yet, check your pulse - and watch these 10 Football Films.
Remember The Titans: Although this Disney production plays it safe for the most part, it's still an inspiring and dramatic tale of a real African American coach (Denzel Washington) who was hired at a desegregated school in Virginia in the 1971. There's some good football action mixed in there, as well.