10 Celebrities Who Look Sexy In Blue Jeans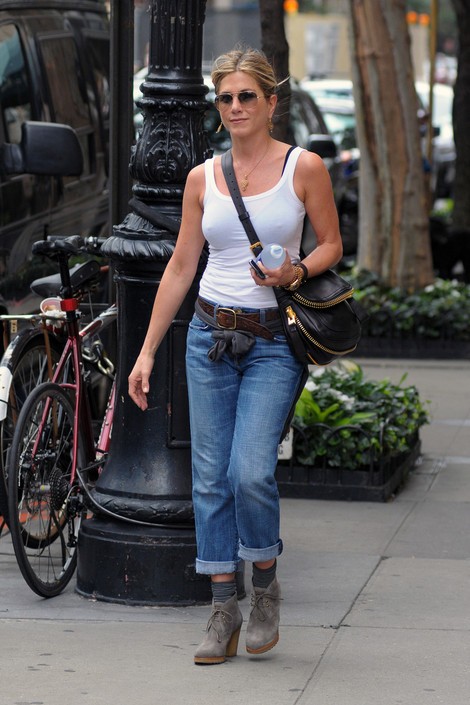 Cool yet casual, blue jeans are a must-have fashion item for many celebrities. Jennifer Aniston is often spotted out and about wearing them - above she paired her jeans with a white tank top, leather belt, and suede boots. She's definitely hot!
Some stars opt for skinny jeans, while others like wearing looser, boyfriend jeans.
Check out our gallery of stars who look sexy however they wear them...