10 Best Taylor Swift Songs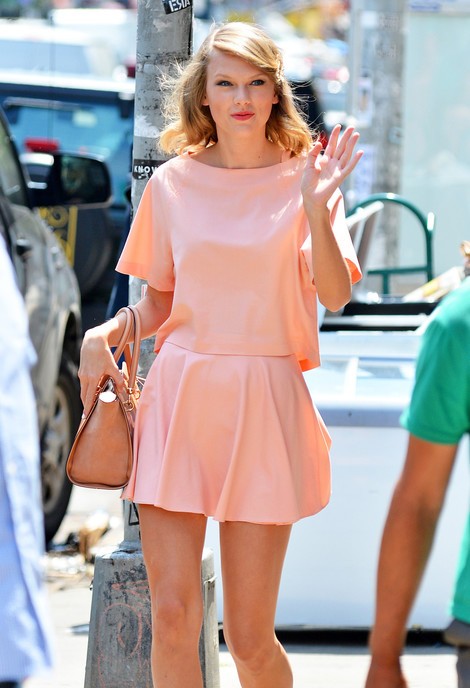 Ah Taylor Swift – the same musician who made the 10 Musicians You Either Adore Or Loathe list – has certainly put her thumbprint on the music industry within recent times.  Everyone should just admit it:  Swift is nothing short of a beast.  Throughout a relatively young career, Swift has released plenty of noteworthy material.  While every song about a broken relationship can't make the list, here are 10 of Swift's best songs. 
1) "We Are Never Ever Getting Back Together" (Red, 2012)
If saying "we are never getting back together" wasn't enough, Swift makes sure everybody is fully aware of the fact that she and her ex are "never EVER EVER getting back together."  Swift had gone pop before Red, but this time, almost ever ounce of country was sucked dry.
2) "You Belong With Me" (Fearless, 2008)
Yes, this song can be pretty freaking annoying. That said, it is among the most important songs of Swift's young career.  Although the song lost in the pop and record of the year categories during the Grammys, Swift left with a humongous smile when parent album Fearless won album of the year.  She can thank the #2 pop hit's hand for sure. 
3) "Teardrops on My Guitar" (Taylor Swift, 2006)
There's just something about this song – it was the breakthrough moment for Taylor Swift.  "He's the reason for the teardrops on my guitar," is definitely a poetic line. If nothing more, it signals the beginning of a number of relationship-oriented songs from Swift. 
4) "I Knew You Were Trouble." (Red, 2012)
 
Funny that Swift "knew he was trouble when he walked in," but she still partook.  Regardless, the lesson learned was transformed into one of Swift's boldest, most pop-friendly songs.  With electronic music being in during the release of Red, it's not surprised a youthful Swift embraced the trend on this standout.
5) "Mean" (Speak Now, 2010)
Every Taylor Swift song seems to have a story.  Perhaps her lovers would suggest that every song she writes portrays a one-sided picture of the relationship titled against them.  Regardless whether Swift is throwing off or just using her talents maximally, "Mean" definitely ranks among her best with it's infectious chorus: "Why you got to be so mean?" Anybody else know a more recent song with similar lyrics (cough, cough "Rude" by Magic!)